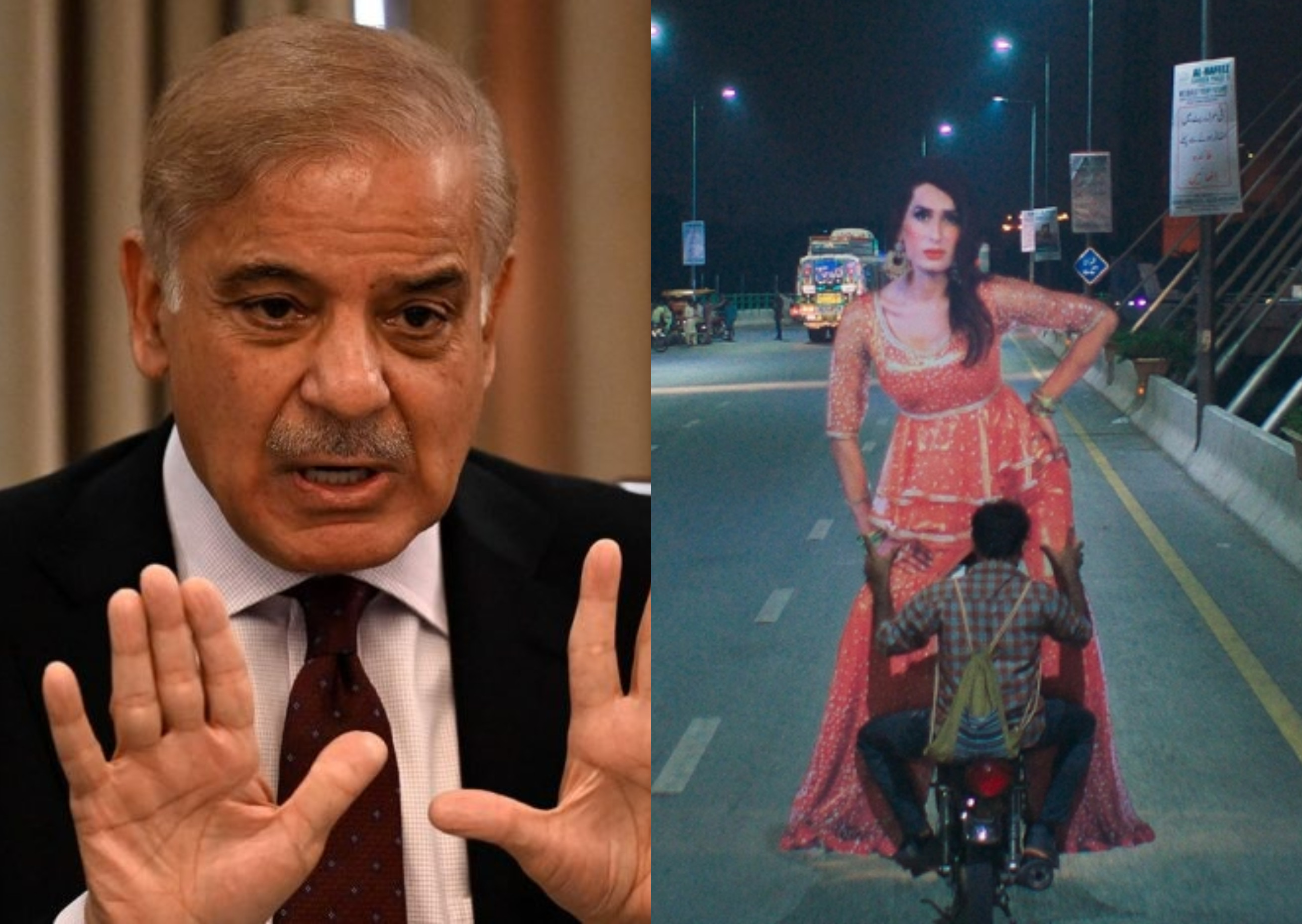 ---
Saim Sadiq, the director of Pakistan's Oscar entry, Joyland, said on Monday that the producers of the film were working with the government to "amicably" remove the ban on its release in cinemas, as per Arab News.
Prior to this, Salman Sufi, a key government advisor, had tweeted on Sunday that he would request his friend Marriyum Aurangzeb to "see if it's possible to review the ban and meet team Joyland." He wrote in response to the widespread outcry sparked by the ban, "I personally do not believe in banning films that highlight issues faced by marginalized segments of our society. People should be trusted to watch and make their own mind."
On Monday night, he declared that Prime Minister Shehbaz Sharif has constituted a "high-level" committee to "assess the complaints as well as merits to decide on its [Joyland's] release in Pakistan." He then thanked Aurangzeb for her efforts.
PM @CMShehbaz has constituted a high level committee to assess #Joyland and review its ban.

The committee will assess the complaints as well as merits to decide on its release in Pakistan.

Thank you @Marriyum_A for your efforts. #joylandbanned

— Salman Sufi (Get New Covid Booster Today) (@SalmanSufi7) November 14, 2022
Following this, a notice issued by the Prime Minister's Office Islamabad confirmed that a committee will "deliberate on complaints against the Urdu film Joyland." The notice revealed that this committee would include the Minister of Political Affairs, Economic Affairs and Law & Justice Chairperson, Minister of Information and Broadcasting, Minister for Communications, Minister for Board and Investment, Minister for Information and Technology, Advisor to Prime Minister on Gilgit-Baltistan, Chairman PTA and Chairman PEMRA.
It further stated that the committee would submitt its report by November 15.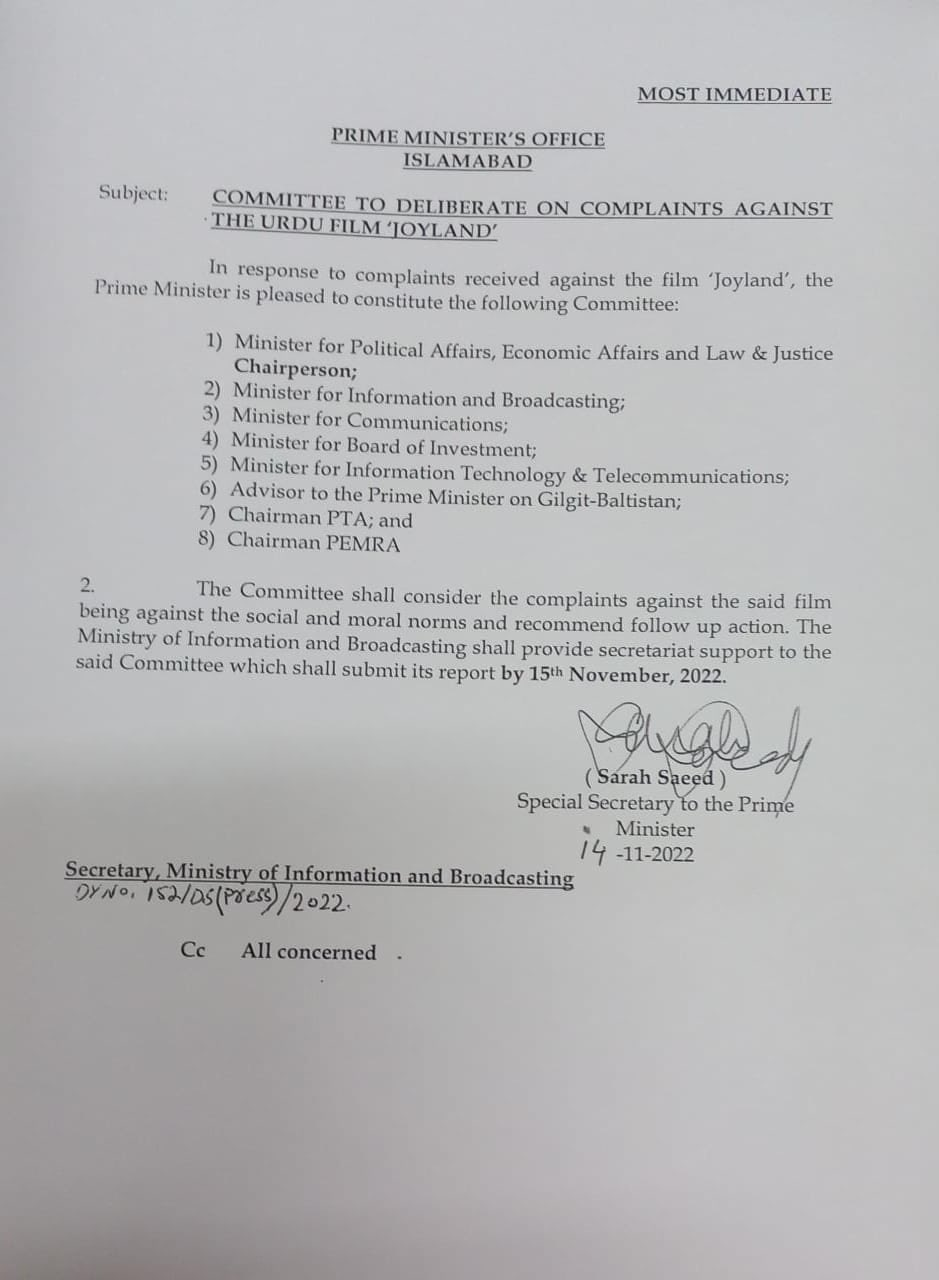 The Central Board of Film Censors (CBFC) had issued Joyland a clearance certificate for release in August. But in a notification issued last week, the information ministry said that the federal government had declared it "repugnant to the norms of decency and morality," declaring instead that it was an "uncertified film". The film was due to release across Pakistan on November 18.
Have something to add to the story? Share it in the comments below.
COMMENTS
Comments are moderated and generally will be posted if they are on-topic and not abusive.
For more information, please see our Comments FAQ