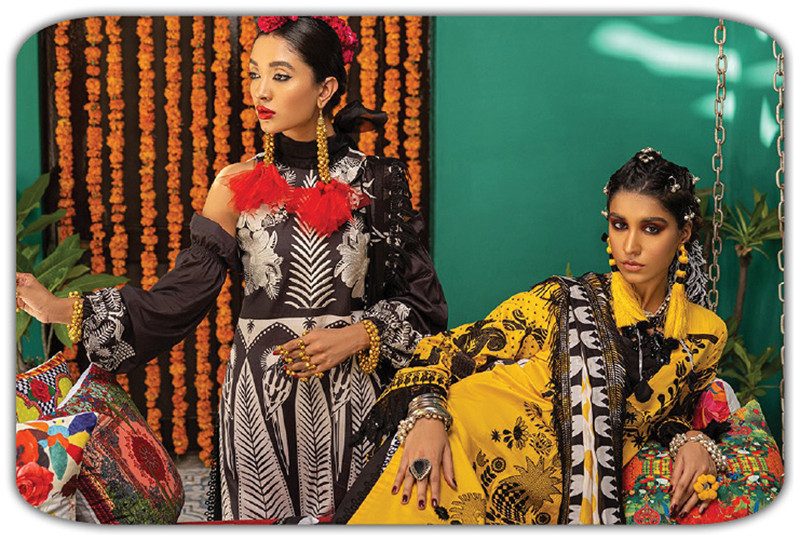 ---
Rang Barsey is the latest lawn collection of festive summer by 9lines that is engulfed in a cascade of bright, bold and daring colours. It was conceptualised to be the ultimate festive summer collection for young Pakistani women, and it definitely hit that mark!
This collection can appropriately be labeled as their most experimental and ethnic-chic collection, that brings back all things desi, nostalgic and positively unique; all while staying true to their brand ideals and aesthetic.
The collection has unique, quirky and vibrant motifs and embroidery that make each outfit stand out in their own right, and in general bring something that is actually different and fresh.
Item Number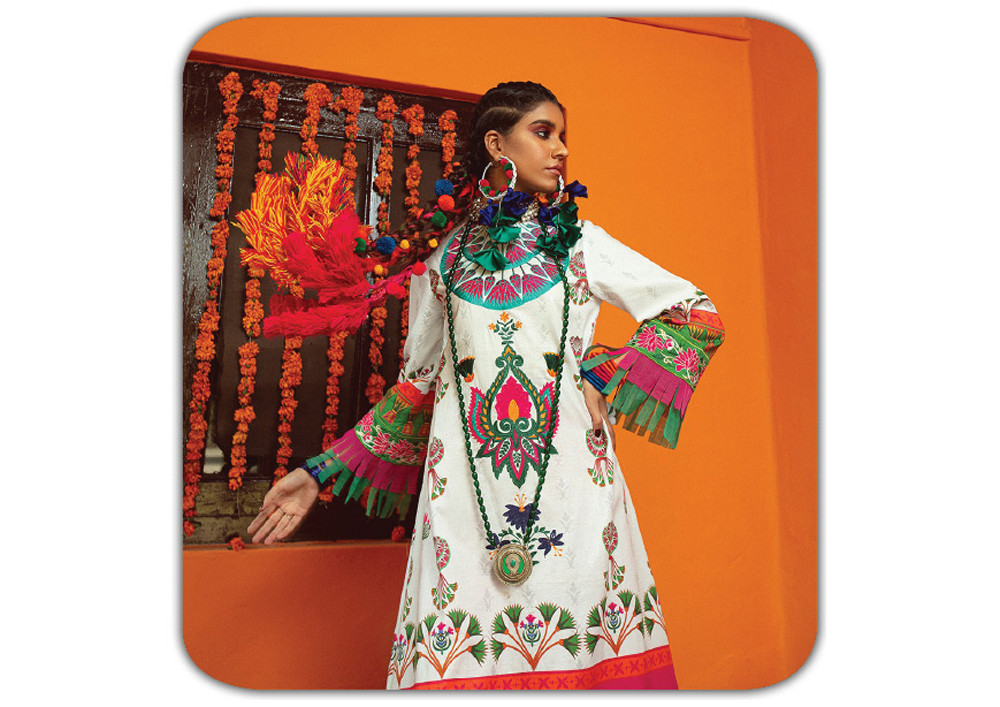 This absolutely ethereal and vibrant lawn ensemble is ready for you to work it, love it and flaunt it!
In all its stunning and succulent shades of electric teal, pink and deep forest green and featuring intricate and modern embroidery 'Item Number' has all the winning lottery numbers. This ensemble works best for daytime events and is versatile enough to go with everything you have in your closet.
Haseen Dilruba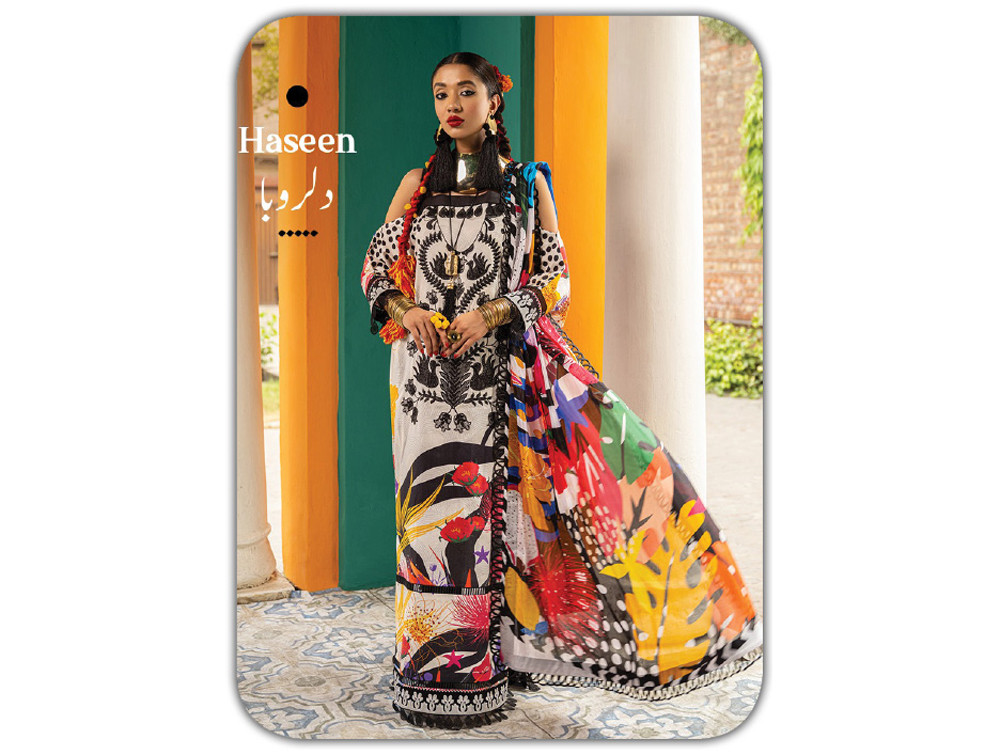 A classic 9lines piece that brings together monochrome elements, tropical motifs and an explosion of colour that leaves you stunned - because Haseen Dilruba is the most Haseen dress we've ever seen! It features playful and quirky embroidery on the front that is a prominent aspect of this collection and of course a medium silk dupatta that is to die for.
Mastani Mirchi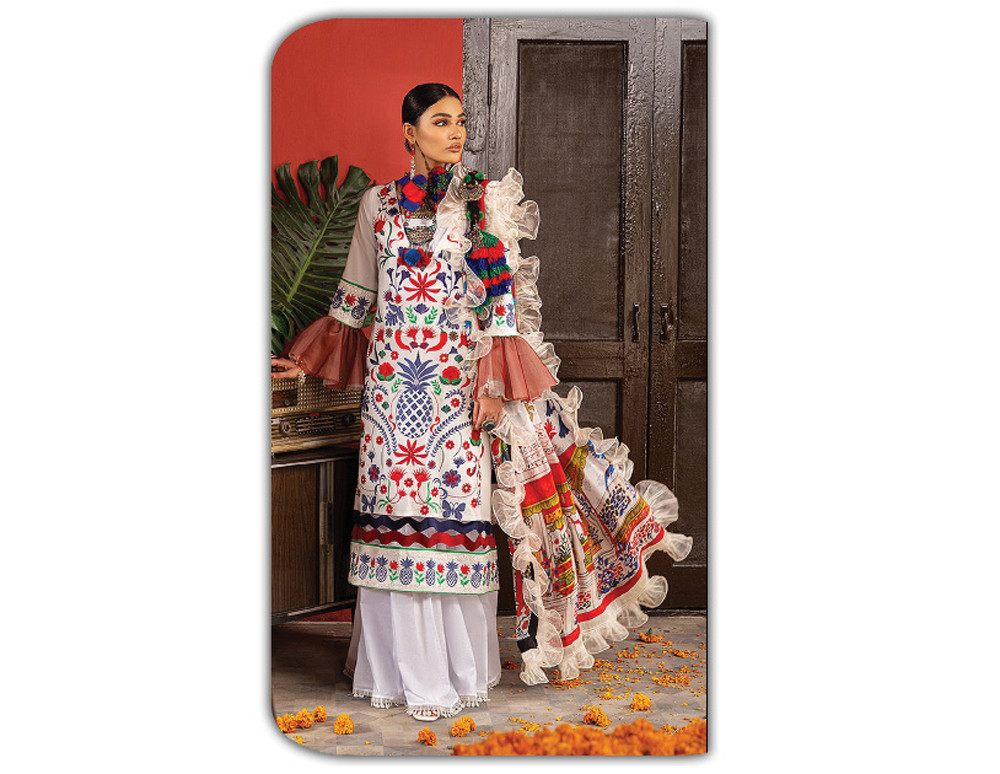 An ensemble that screams fun, high fashion and spicy, 'Mastani Mirchi' is already making a scene!
This ensemble is completely decorated with captivating embroidery, stunning colors and a royal finish and dupatta and has everyone wanting this piece in their carts. Again, this is festive, fresh and a statement piece that will always have you serving looks.
Roop Ki Rani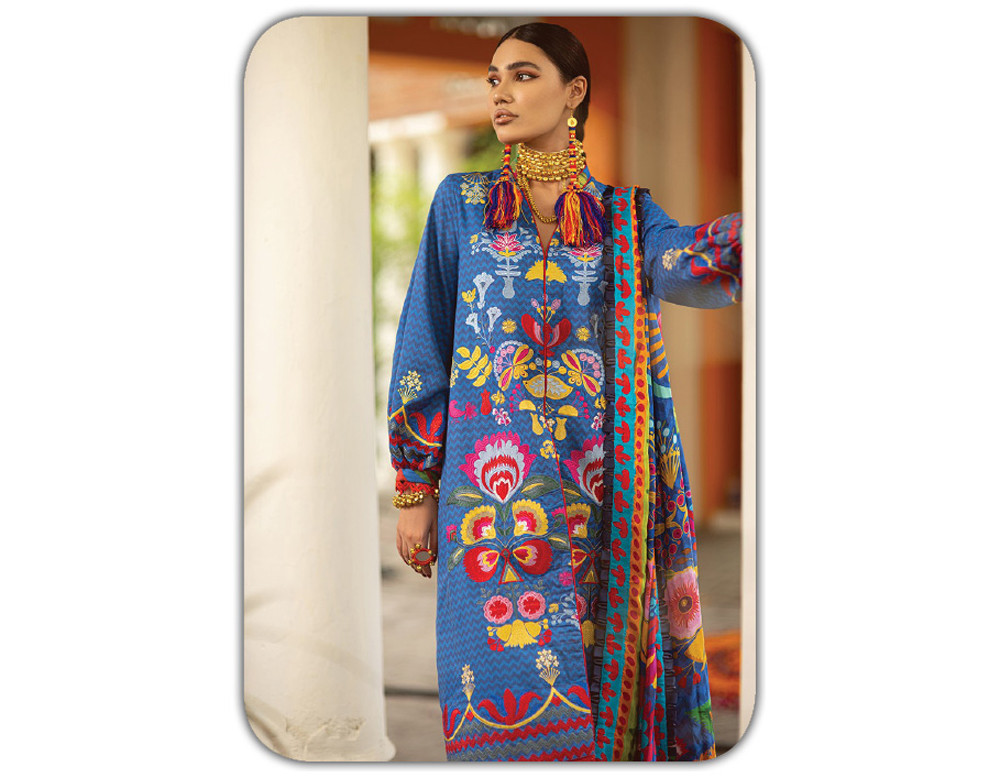 The only blue and floral ensemble you need this season is 'Roop ki Rani' - a truly bewitching and magical lawn suit that has everything we love about Desi art and aesthetics. It features all the colours of the rainbow upon a royal blue canvas and is absolute perfection. In this suit you'll be catching attention, hearts and all the Instagram likes. It's a look that is unique, vibrant and despite being a pop of shades is a truly balanced look that lets you be a star.
Jawani Janeman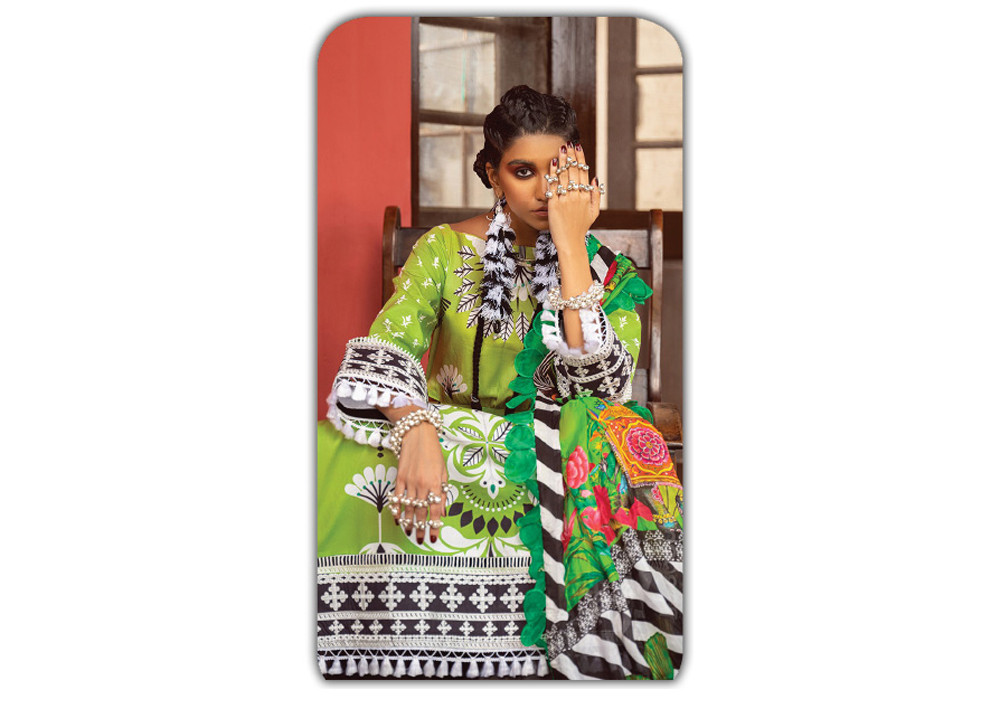 This is a hot and pristine lawn ensemble that we absolutely love - Jawani Janeman is definitely a green flag for your wardrobe. It is ideal for any festival and the cool weather coming ahead, and it carries an air of prestige and refinement is all the rage. This soothing and elegant ensemble features charming monochrome embroidery and motifs that really capture natural and pastoral vibes and of course we love the peacocks.
COMMENTS
Comments are moderated and generally will be posted if they are on-topic and not abusive.
For more information, please see our Comments FAQ