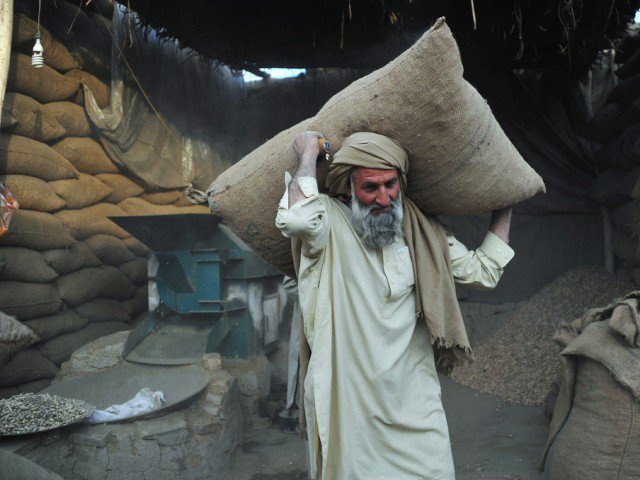 ---
RAWALPINDI:
As soaring inflation continues to hit citizens across the country, it is taking a serious toll on daily wagers and labourers who find it increasingly difficult to get work effortlessly.
The Chuhar Chowk in Rawalpindi has turned into a centre for daily wage labourers who wait here for hours in search of work to earn their living.
They arrive at the site in the morning along with their tools including hammers, shovels, wrenches, hoes, mattocks, painting instruments and other materials and wait until a customer shows up. As soon as a customer appears, four to five labourers push each other and run toward him.
Those who get the job go to work and the rest return home empty-handed after waiting all day and with a dashing hope to try their luck the next day.
Those who wait on the sidewalks are often offered lunch by philanthropists and they quench their hunger but remain worried about their families.
Ramzan, Bashir, Akbar and Zafar said with the rise in inflation, the number of jobs has also plummeted. "Now construction work, excavation work and paint work have decreased."
They said that there was a time when they used to find work immediately after they reached the Chuhar Chowk.
"But now the situation has changed, the people who come here now take full advantage of our compulsion and pay the remuneration on their own terms and conditions," they lamented.
Published in The Express Tribune, November 14th, 2022
COMMENTS
Comments are moderated and generally will be posted if they are on-topic and not abusive.
For more information, please see our Comments FAQ