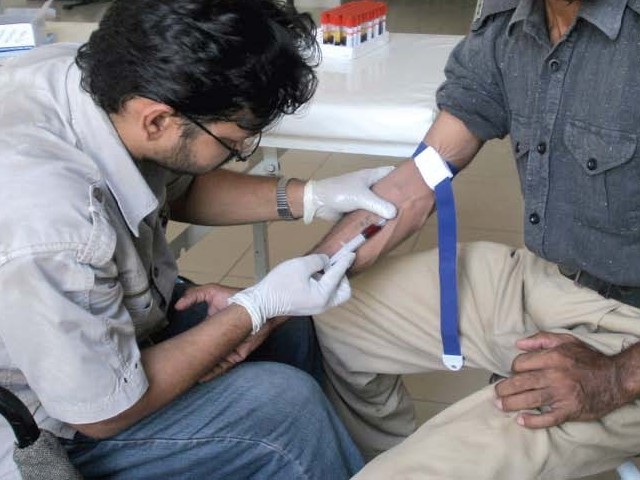 ---
PESHAWAR:
The Khyber-Pakhtunkhwa (K-P) government has issued a tender worth Rs90.72 million to procure anti-hepatitis medicines.
The development came after a great hue and cry about the failure of the authorities concerned to buy the essential medicines on time.
Now, the provincial authority would use the Directorate General of Health Services top-up facility to buy the medicine through the Medicines Coordination Council (MCC).
The province's hepatitis B and C patients will have access to the supply of these medications at all specialist treatment facilities for next eight months.
The Khyber Pakhtunkhwa Health Department requested the federal and provincial government of Punjab and Balochistan to provide medicine as an aid or loan but neither of the governments positively replied to K-P's request.
The government has seen consistent rise in the number of hepatitis patients over the previous few years, according to the reports. After the screening of 108,000 people, 6,208 patients were tested positive for hepatitis B and 7,263 for hepatitis C, according to reports.
Hepatitis C was not initially added in the MCC list, but after unavailability in the province the department added the medications for purchasing.
Published in The Express Tribune, November 12th, 2022.
COMMENTS
Comments are moderated and generally will be posted if they are on-topic and not abusive.
For more information, please see our Comments FAQ