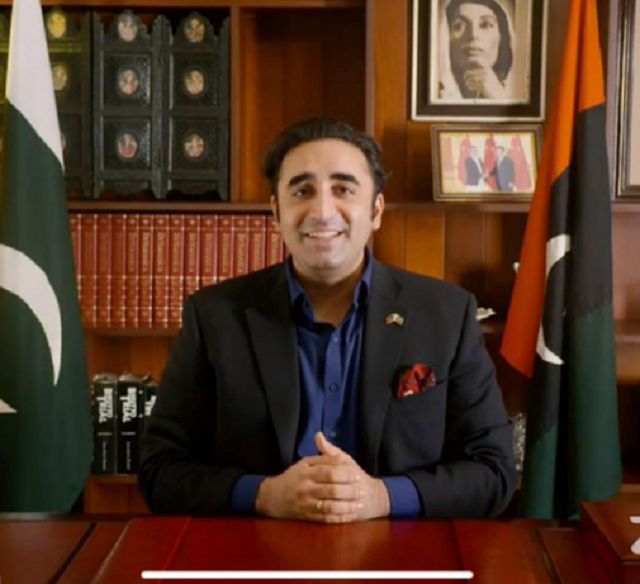 ---
ISLAMABAD:
Foreign Minister Bilawal Bhutto Zardari reached Riyadh on Wednesday on a two-day official visit to Saudi Arabia to attend the Joint Sub-Committee meeting of the Political and Security pillar of the Saudi-Pakistan Supreme Coordination Council (SPSCC).
During the visit, Bilawal would also hold bilateral talks with his Saudi counterpart. He would also meet with the secretary general of the Gulf Cooperation Council (GCC), the Foreign Office said. The foreign minister would also have an interaction with the local media and other dignitaries.
Bilawal reached Riyadh from Sharm el-Sheikh, where he was part of the Pakistan delegation, led by Prime Minister Shehbaz Sharif, to attend the COP27 summit. The Foreign Office said that the foreign minister's visit would deepen Pakistan's "engagement with Saudi Arabia for enhancing mutually beneficial cooperation".
In the Egyptian Red Sea resort, Bilawal met with his French counterpart, Catherine Colona, on the sidelines of Conference of Parties (COP27) summit. During the meeting, the two foreign ministers agreed to strengthen bilateral ties in diverse fields.
According to the Foreign Office, both sides expressed desire to collaborate on addressing the challenges of climate change. Bilawal lauded the efforts of French President Emanuel Macron as part of global campaign to mitigate the effects of climate change.
On Tuesday, Foreign Minister Bilawal also met with the Egyptian Foreign Minister Sameh Hassan Shoukry and Iraqi Foreign Minister Dr Fouad Hussein. During the meetings, the foreign ministers discussed bilateral relations and exchanged views on regional and international issues of mutual interest.
Bilawal congratulated Shoukry on the excellent arrangements for the COP27. He invited the Egyptian foreign minister to visit Pakistan early next year to commence the bilateral activities for celebrations of 75 years of friendly relations.
In the meeting with Dr Hussein, Bilawal reaffirmed Pakistan's support for Iraq's territorial integrity and sovereignty. He acknowledged Iraq's success in the fight against terrorism and appreciated the resilience of Iraqi people in their efforts to overcome challenges and rebuild the country.
Matters pertaining to Pakistani pilgrims visiting Iraq and the people-to-people contacts also came under discussion. While appreciating the measures taken by the Iraqi government for the well-being of the pilgrims, Bilawal requested his counterpart for facilitating the Pakistanis during Ashura Muharram and Arbaeen.
COMMENTS
Comments are moderated and generally will be posted if they are on-topic and not abusive.
For more information, please see our Comments FAQ