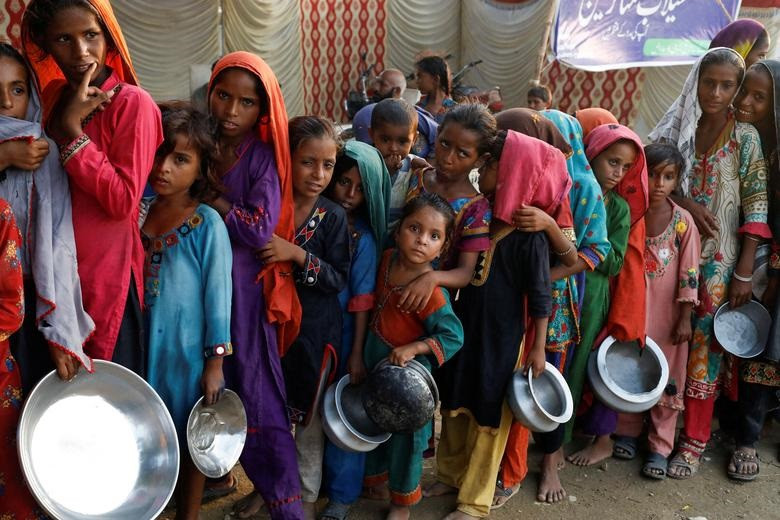 ---
ISLAMABAD:
United Nations International Fund for Children in Emergency (UNICEF) Regional Director for South Asia George Laryea-Adjei on Sunday said the flood devastation in Pakistan was massive by any scale as the agency alone was seeking $173.5 million for providing humanitarian assistance and protection needs of the flood victims in post-disaster relief efforts.
He spoke about his recent visit to the flood affectees districts of Sindh and Balochistan provinces.
He said the fallout of the disaster was extensive and it contained waterborne diseases that were affecting the farmland, schools and everyone at large.
George Laryea-Adjei said some 84 districts were to face immense challenges due to disasters, whereas out of the total $173.5 million — $34.6 million was required for nutrition; $35 million for health; $58 million for wash; $11 million for child protection; $23 million for education and $11 million for emergency preparedness.

He said that he had visited many districts of the above-mentioned provinces and felt the distress of the families they were going through.
"The Government of Pakistan is leading the response. However, 9.6 million children need humanitarian assistance and due to floods some 23,000 schools are either destroyed or damaged," he regretted.
Commenting on the challenges encountered in post-disaster relief and rehabilitation efforts, the UNICEF Regional Director said he was noticing two massive challenges that the government should address.
He anticipated cholera, malaria and dengue outbreaks in that area.
COMMENTS
Comments are moderated and generally will be posted if they are on-topic and not abusive.
For more information, please see our Comments FAQ