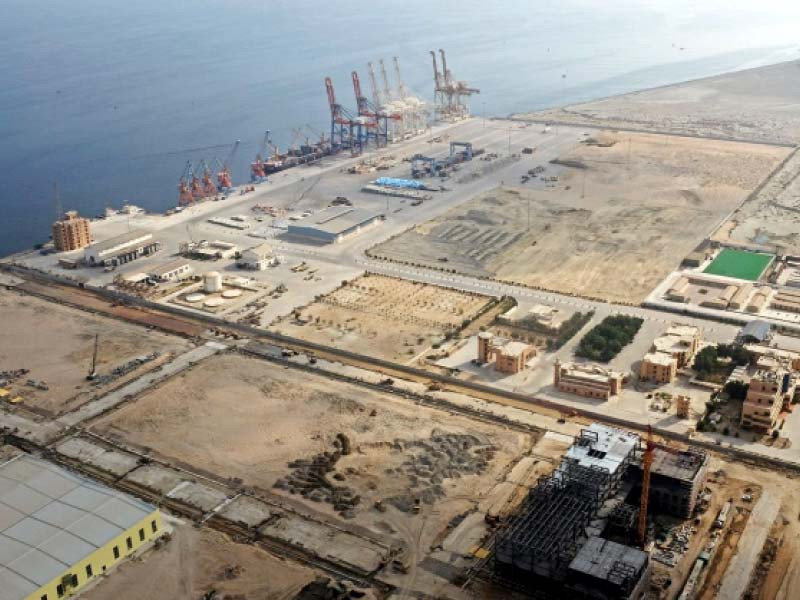 ---
ISLAMABAD:
On Friday, the government received five bids for onshore oil and gas exploration blocks in different high-risk areas of Balochistan. The bids came from four oil and gas exploration companies including, Oil and Gas Development Company Limited (OGDCL), Pakistan Petroleum Limited (PPL), Mari Petroleum and Pakistan Oilfields Limited (POL). These companies will make a minimum investment of $22.6 million.
This is the second round of bidding the petroleum division has conducted to attract investment in the exploration and production of indigenous oil and gas. In the first bid, licences for 15 blocks were awarded and the participating companies had committed a minimum investment of $75 million. Meanwhile, according to a statement from the Director General of Petroleum Concession (DGPC), the petroleum division had publicly opened bids for eight onshore blocks to grant petroleum exploration rights through open bidding on October 28, 2022 at the Petroleum House.
This was the second bidding round conducted this year. In this round, bids were received for five blocks, with the minimum investment to be carried out by the Exploration and Production (E&P) companies in these blocks being over $22.6 million in three years. Apart from E&P activities, the successful companies will also spend over $450,000 in social welfare in the areas of their respective blocks. For blocks in which oil is discovered, investments of several hundred million dollars will be made by these companies for its extraction and production.
The auction of new oil and gas blocks is aimed at reducing reliance on oil and gas imports by promoting and facilitating exploration in the petroleum sector. Another objective is to promote transparency to ensure a level-playing field for all competitors in the E&P sector. The onset of E&P activities will not only help in reducing the country's import bill, but will also help create job opportunities. A senior government official told the Express Tribune that this was a "good response from the oil and exploration companies to have committed undertaking a minimum investment of $22.6 million".
He further added that this was the second round of bidding and that the government would conduct another exploration blocks' auction early next year to attract more investment in oil and gas production. The government official noted that this would also result in boosting the production of indigenous oil and gas. Pakistan's local oil and gas production has been static over the last one decade. A higher recovery of oil and gas production was made before the year 2000, when oil and gas was recovered from Qadirpur's oil and gas field.
After that recovery, the previous governments introduced new petroleum policies that placed a cap on gas prices which stalled oil and gas production recoveries. The PPP government, in its tenure, had introduced a new petroleum policy and offered incentives which attracted investments in the oil and gas sector. Later, the PML-N government came into power, focusing more on the import of LNG and initiated a pilot project for LNG imports in 2015. Subsequently, when the PTI government came into power, it focused on the exploration of indigenous oil and gas.
It also facilitated the process of awarding licences for exploration blocks. Different countries import LNG as a stop-gap arrangement. On average, countries import only six percent of their total gas requirement while the rest is secured via indigenous sources. In Pakistan, however, LNG imports constitute 24% of total gas supply. Consequently, this greater reliance on LNG imports has put the country into crisis when Pakistan LNG Limited (PLL), a state-owned company, failed to arrange LNG cargoes on spot basis. PLL recently floated a tender for 12 LNG cargoes a year under a six-year LNG contract. However, no party participated in the bidding process.
COMMENTS
Comments are moderated and generally will be posted if they are on-topic and not abusive.
For more information, please see our Comments FAQ