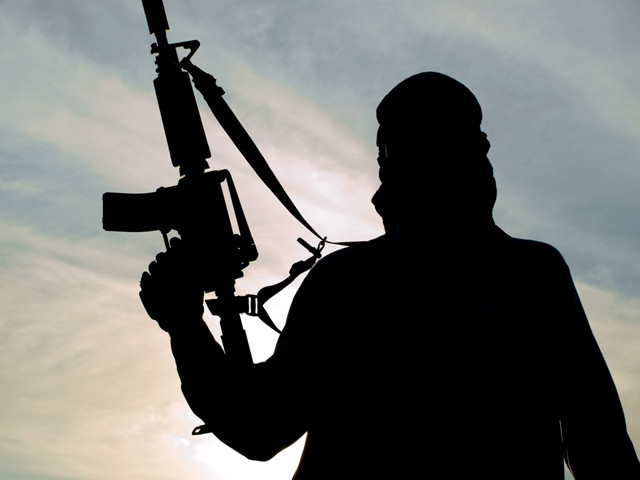 ---
LAKKI MARWAT:
After Swat, Khyber, South and North Waziristan, tens of thousands of people took to the streets against the increasing incidents of militancy and lawlessness in Lakki Marwat district on Sunday.
They demanded of the government to take concrete steps to eliminate militancy in the area.
The rally was named 'Lakki Marwat Olasi Pasawon' and it was attended by thousands of people from all walks of life including political workers, local residents, elders, students and members of civil society.
The participants alleged that militants had successfully regrouped in the region without inviting any attention from the quarters concerned and they regularly patrol the urban areas after the fall of darkness.
They said that the grave of Pashto poet Afgar Bukhari had been desecrated and lawlessness was increasing with each passing day.
"People are protesting in North, South Waziristan, Bajaur, Kurram, Orakzai, Khyber, Mohmand, Lower Dir, Swat and Peshawar and our rally is just a continuation of these protests," they said.
Addressing the protest, Mohsin Tabeer said that Taliabn had returned to the Pashtun belt and they had not tried to establish themselves in Lahore, Multan or Gujranwala.
"There is something suspicious behind the successful regrouping of TTP. People of this region have been kept away from education. Those people who are creating anarchy in this region are the real terrorists," he said.
Militant commander found dead
A notorious militant commander, Amjad Nawaz Marwat, who was wanted to CTD in connection with extortion cases, attacks at policemen and government employees, was found dead in the Sara Darga area of Lakki Marwat on Sunday morning.
Police said that he had been shot and then his body was dumped in a deserted place.
"We took the body into custody and shifted it to hospital for autopsy," said a police official, adding that the case was being investigated.
Published in The Express Tribune, October 17th, 2022.
COMMENTS
Comments are moderated and generally will be posted if they are on-topic and not abusive.
For more information, please see our Comments FAQ