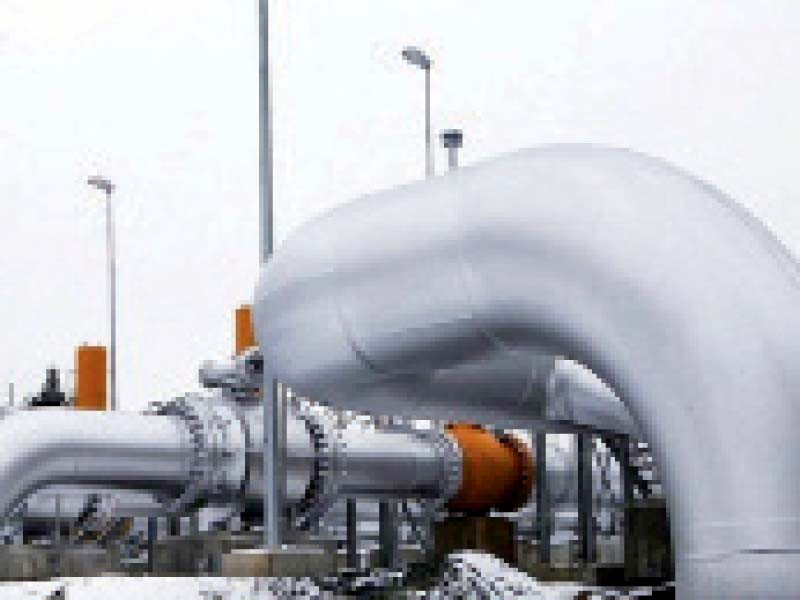 ---
ANKARA:
With fall being felt and winter on the way, European countries are worried how they will make it through the cold months ahead with less energy on hand. The war on Ukraine and Russia throttling supplies have pushed up prices sharply.
Governments and the public are grappling with what measures to take and how much daily life will change.
UK
Britain's climate minister on Friday ruled out a campaign urging the public to use less energy, despite a warning from the National Grid that in the worst-case scenario there could be blackouts.
Local media reported that Prime Minister Liz Truss blocked a £15 million ($16.6 million) campaign approved by Business Secretary Jacob Rees-Mogg to encourage people to use less energy.
"We are not sending that out as a message," Climate Minister Stuart told the BBC when asked whether the government will encourage people to use less energy.
"We're not a nanny state government," he told Sky News.
"The last thing you want to do is tell someone, you know, switch things off for the national need when it makes no difference to the national security position.
In other countries it's more about reducing overall energy use. For us, it's not so much about that, it's about reducing the demand at time of peak," he explained.
Speaking to radio station LBC, Stuart added: "The danger is if you had a sort of general use-less-energy message is that the wrong lessons will be taken on board by people."
The UK could face three-hour power outages this winter in the worst-case scenario, the National Grid warned yesterday.
In an update on Britain's energy readiness for winter, the National Grid's Electricity System Operator said the chances of serious gas shortages were "unlikely" and that demand should be met.
It also encouraged the country to save energy as a way to help prevent blackouts.
The UK generates 40% of its power through gas, which has been impacted by the Russian war on Ukraine triggering a global surge in prices.
The British government has already announced a multi-billion energy bailout to help households and businesses with energy costs.
EU
EU leaders were unable to reach a consensus on capping gas prices at an informal summit on Friday in the Czech capital Prague.
The leaders only showed support for setting up joint gas procurement measures by the end of winter to avoid outbidding each other on markets.
Before the meeting, von der Leyen proposed a "roadmap" to the leaders to limit rising energy bills by capping the market price of imported natural gas and reforming the European electricity market.
The leaders discussed a plan on a so-called "corridor for decent prices with reliable partners" on limiting the price of natural gas, as well as another option to "take out the peaks and speculation" from the broader market prices, she said after the summit.
As part of an overall reform of the EU market, they also talked about possibilities of curbing or decoupling the price of gas used to generate electricity. This came after the demand of 15 EU countries, including Spain, France, and Italy.
Under the current rules, high gas prices have had an inflationary effect on final electricity bills, which are based on the price of the last and most expensive energy source and does not reflect the lower costs of renewables or nuclear power.
Von der Leyen promised that the EU executive body would come up with more detailed proposals on the subject in the coming weeks.
France
France on Thursday unveiled an energy saving plan which aims to reduce the country's energy consumption by 10% over the next two years.
Besides reducing energy consumption, the plan also aims to curb dependence on Russia, secure energy supplies, and abandon fossil fuels by 2050.
According to the plan, there are 30 steps to reduce energy consumption for public officials, including heating public buildings at a maximum of 19C (66.2F), removing the requirement for hot water in toilets, limiting the speed of public service vehicles to 110 kilometres (68.3 miles) per hour, and encouraging public officials to work from home.
When the EcoWatt power usage meter gives a red signal, this means there is serious consumption-based pressure on the electrical system, and power outages are inevitable unless consumption is reduced. When EcoWatt gives this signal, the temperature of public buildings can be reduced to 18C (64.4F).
Local governments were asked to reduce the temperature by two degrees in public gyms and by 1 degree in pools.
Illuminated billboards will be extinguished between 1am and 6am local time.
While the public is encouraged to limit household heating to 19C (66.2F), use public transport, and carpooling, an incentive of up to €9,000 ($8,766) will be provided for heat pumps in households.
A campaign to raise awareness of energy conservation will be launched in the country on Oct 10.
COMMENTS
Comments are moderated and generally will be posted if they are on-topic and not abusive.
For more information, please see our Comments FAQ