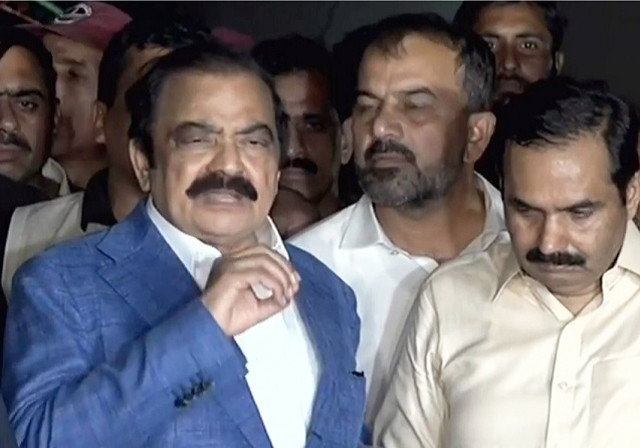 ---
The representatives of farmers have called off their protest demonstration after a breakthrough was achieved in negotiations with the incumbent government on Tuesday.
This was announced by Interior Minister Rana Sanaullah and Kissan Ittehad Chairman Khalid Butt while talking to newsmen in Islamabad, Radio Pakistan reported.
The interior minister said that Prime Minister Shehbaz Sharif will announce a package for farmers next week to boost agriculture sector and benefit farmers' community across the country.
Read more: Farmers stay put as sit-in continues for 6th day
He further said that the prime minister has constituted a ministerial committee under the chair of the interior minister to resolve the issues being faced by farmers.
Rana Sanaullah said farmers' grievances regarding electricity bills, especially fuel charges adjustment, have already been addressed.
Responding to a question regarding PTI chief Imran Khan's call to hold long march in Islamabad, the interior minister warned that the government is fully prepared to tackle marchers with the support of Islamabad and Sindh police as well as Rangers and the Frontier Corps.
COMMENTS
Comments are moderated and generally will be posted if they are on-topic and not abusive.
For more information, please see our Comments FAQ