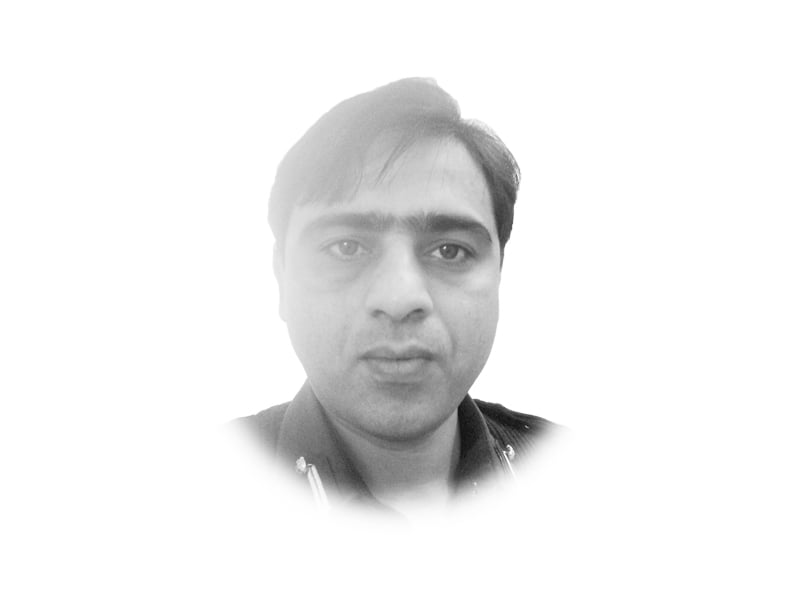 ---
The contribution of women in fight against terrorism is minimal in Pakistan. Apart from socio-cultural barriers, the traditional organisational mindset does not see women as important actors in controlling terrorism especially in disturbed regions and districts. On the other side, terrorists are employing females to expand their reach and actions. For example, in April 2022, a female suicide attacker killed Chinese tutors at the main gate of Karachi University while they were being transported to their classes. The incident has not only changed the threat dynamics in the country but it has also provided a unique narrative to the militants to plan, recruit and extend their networks. Here the female factor in CT field becomes essentially important since these officials can provide a counter-narrative to blunt the communication strategy of terror groups.
The recent uptick in terror activities in Khyber-Pakhtunkwa (K-P) warrants a well-coordinated kinetic response to retard its incidence in the province and beyond. The complex web of terrorism in K-P, a mosaic of crime and terror which emerges in various forms, keeps on challenging the writ of the state. The women in CT can be employed in three distinct areas in K-P.
First, women can become increasingly handy in intelligence collection if deployed intelligently with a proper strategy. They can intermingle with local community and bring forth first-hand information about the specific terror operators or identification of criminal networks including unchecked financial streams in the province. Second, these women can become effective data researchers on terrorism and organised crime. Third, the women in the province can be used for propagating an effective CT communication strategy. Presently K-P CTD has few women who are being used in operations theoretically and their footprints on ground are non-existent. Nearly 720 new posts of CTD have been earmarked for newly merged districts. However, it is feared that no female official may be recruited against these posts.
In Punjab, the female CTD corporals have strong educational backgrounds. However, a limited number has been utilised in investigation or intelligence collection. These women can become CT brand ambassadors in urban areas as well. The ever-increasing challenge of CVE can be effectively dealt with by women especially in extending cooperation to weaker segments of society. The data indicates that there are nearly 123 female corporals, majority of whom are relegated to a sedentary position like monitoring of social media.
Though there exists a limited female staff with administrative assignments in CTD Balochistan, cultural barrier hampers their recruitment in the organisation. The Hazara community has been forthcoming in expending female talents in all fields. Other communities should also be convinced to accept important roles which can be played by female CT officers in Pashtun and Baloch areas as well.
Sindh has a unique challenge of urban and rural terrorism. For it, female recruitment is an essential tool. The female members can be effectively used in detection of sleeper cells in the province. The present unstructured format of CTD Sindh beyond Karachi is a worrying issue which requires both political will and a well thought-out police strategy. There are about 50 females at junior and senior positions in CTD Sindh. These women are generally posted in offices but have not been utilised for the purpose of investigation. Their presence in interior Sindh is almost nonexistent. Moreover, the women can be effectively used to trap and decipher details from militant sub-nationalist elements.
The CTD in Islamabad has 42 female officials who are solely being used for patrolling duties and administrative work. They need to be trained in the art of intelligence collection and CVE for effective action. Unfortunately, no female CT official exists in GB and AJK. These regions are of strategic importance in terms of geographical location and national assets. Hence specific number of female staff is essential while raising such a force.
Though a natural calamity like flash floods causes havoc with human life and property, the extremists also see it as an opportunity for recruitment and radicalise people on multiple grounds. It is therefore important that our CT forces should reach out to the local people to gain their confidence for enhanced social capital. The success in such an endeavour may be augmented if female CT staff is properly employed in the field.
Published in The Express Tribune, October 4th, 2022.
Like Opinion & Editorial on Facebook, follow @ETOpEd on Twitter to receive all updates on all our daily pieces.
COMMENTS
Comments are moderated and generally will be posted if they are on-topic and not abusive.
For more information, please see our Comments FAQ