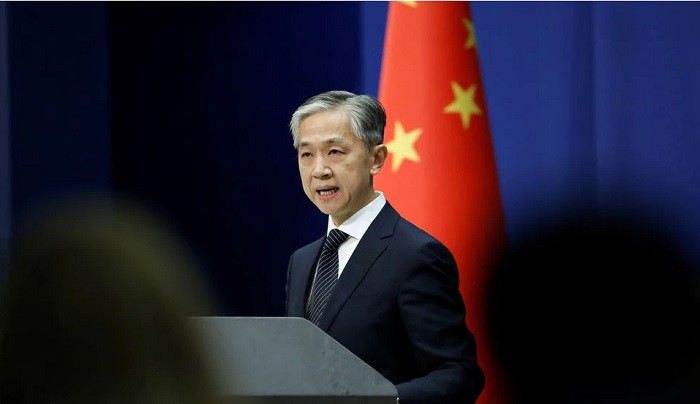 ---
Hours after US Secretary of State Antony Blinken called on Pakistan to seek debt relief from China so that it can more quickly recover from the floods devastations, Chinese Foreign Ministry Spokesperson Wang Wenbin on Tuesday said that his country was doing all it can to help its 'genuine friend and brother in times of need'.
At least 1,600 people have lost their lives while the estimated cost of flood damages and losses stands at a staggering $28 billion with nearly a third of the country still submerged by the deluge.
Pakistan has made similar appeals for "debt swaps for climate action" to other countries.
When asked if China was planning any debt relief for Pakistan, Wenbin during his daily briefing said since the floods hit Pakistan, China has rushed to its aid as its genuine friend and brother in times of need. "The Chinese government has provided 400 million RMB (approximately $56 million) worth of humanitarian assistance and China's civil society has also lent a helping hand," he said.
Also read: US urges Pakistan to seek debt relief from China
The Chinese official said that they will continue to do their utmost to help the Pakistani people overcome the floods and rebuild their homes at an early date, adding that the two countries have had fruitful economic and financial cooperation. "The Pakistani people know it best."
Coming down hard on the United States over its criticism, Wenbin said instead of passing "unwarranted criticism against China-Pakistan cooperation, the US side might as well do something real and beneficial for the people of Pakistan".
Pakistan has to repay around $1.1 billion to the Paris Club countries. Overall Pakistan owes $10 billion to rich countries that include Japan, France, Germany, the US and others.
The country has to pay $16 billion dollars to the non-Paris Club countries. Out of that Pakistan owes $14.6 billion alone to China.
Also read: US announces additional $10m in aid for flood-affectees
According to the international news agency Bloomberg, Pakistan owes about a third of its total external debt to its neighbouring country. Beijing has made nearly $26 billion in short and medium-term loans to Pakistan and Sri Lanka over the past five years as its overseas lending shifts from funding infrastructure toward providing emergency relief, according to AidData, a research lab at William and Mary, a university in the US.
Plans are in place for the government to speak with China after talking with the members of the so-called Paris Club, an informal group of wealthy nations that bailed out governments from Argentina to Zambia, Prime Minister Shehbaz Sharif told Bloomberg in an interview last week.
Pakistan is a flagship for China's Belt and Road Initiative with projects worth more than $25 billion completed.
Also read: Blinken assures all-out support to Pakistan
The International Monetary Fund (IMF) also cautioned Islamabad that investments in the second phase of the China-Pakistan Economic Corridor (CPEC) could raise growth prospects but the project loans could "pose a risk to debt sustainability", it said in a report released this month.
The impact of the historic flooding became more evident by the end of August, about the same time that Pakistan secured a $1.1 billion loan from the IMF to help avert a default.
Pakistan has spoken with the Fund and World Bank about immediate debt relief as well.
The US on Tuesday announced $10 million in aid for Pakistan's flood relief efforts in addition to the already announced assistance of $56.1 million after Foreign Minister Bilawal Bhutto Zardari met with US Secretary of State Blinken in Washington DC.
COMMENTS
Comments are moderated and generally will be posted if they are on-topic and not abusive.
For more information, please see our Comments FAQ