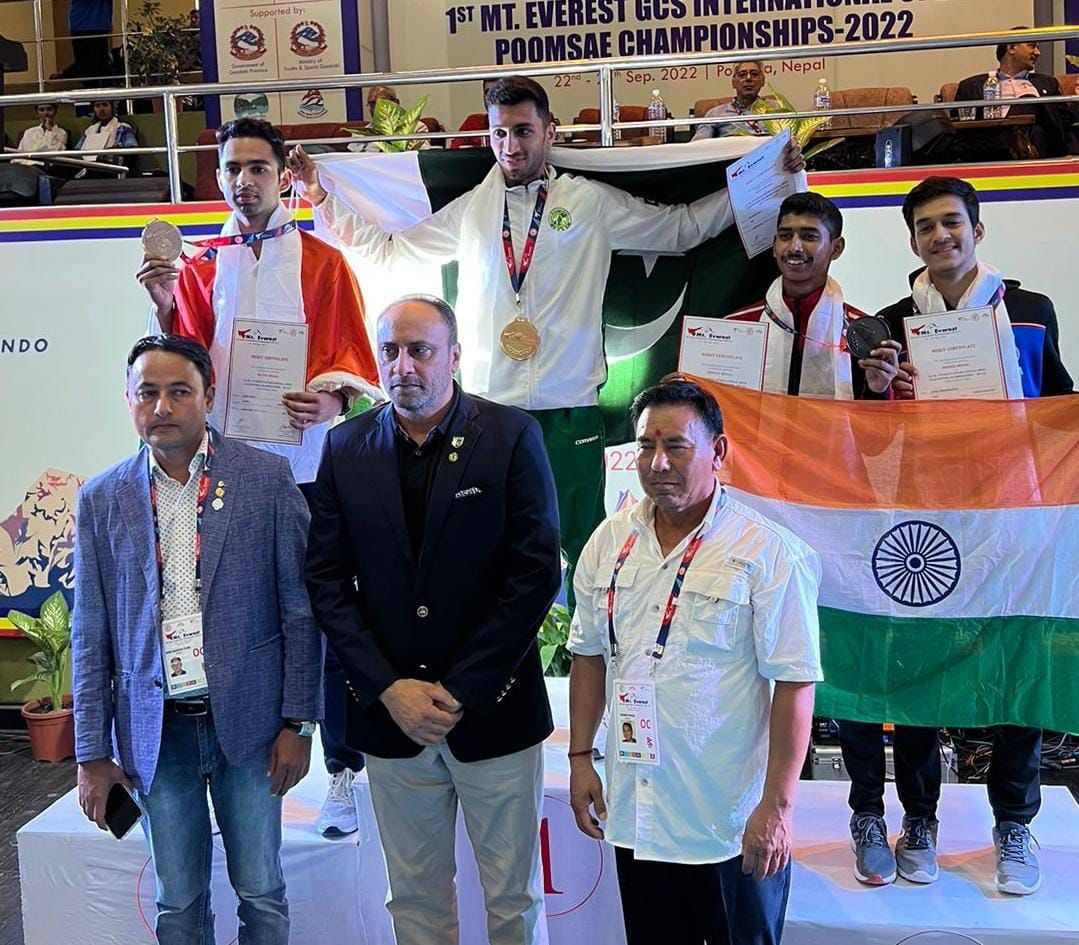 ---
KARACHI:
Pakistan's young athlete Shahzaib Khan outclassed Indian Aman Kumar to grab a gold medal in the 3rd Mount Everest Open Taekwondo International Championship being played in Pokhara, Nepal.
Shahzaib emerged triumphant in a tough contest of -54kg Kyorugi event.
In the first round, Shahzaib easily overcame Kumar 7-4, but his opponent struck back in the second round to win it 12-11.
However, in the third round, Shahzaib edged Kumar after a sensational contest to seal it 7-6 and claim the precious gold medal for his country in style.
Earlier, in the semi-final match, Shahzaib had beaten India's Kushal Malhotra 5-4, 11-2.
In the female category, Pakistan's Naqsh Hamdani won the bronze medal. She was defeated by her Indian counterpart in the semi-finals.
Meanwhile, in the -80kg contest, Pakistan's Mazhar Abbas was triumphant in his first fight against India's Kanifnath Pokale, beating the latter comprehensively 12-1 in the first round. Mazhar wrapped up the fight after securing a 7-4 win in the second round.
On the other hand, in the -58kg Male category's first-round play, Pakistan's Haroon Khan won his first fight against Yaiphaba Meetei Loktong after beating his Indian counterpart 5-0 in the first round of a one-sided contest. Haroon continued his dominance by winning the second round 8-1.
Pakistan's female athletes also played superbly and in the -57kg Women's category, young Noor Rahman won her first fight against Thalapitigoda Kottengangoda of Sri Lanka 3-2, 14-4.
COMMENTS
Comments are moderated and generally will be posted if they are on-topic and not abusive.
For more information, please see our Comments FAQ