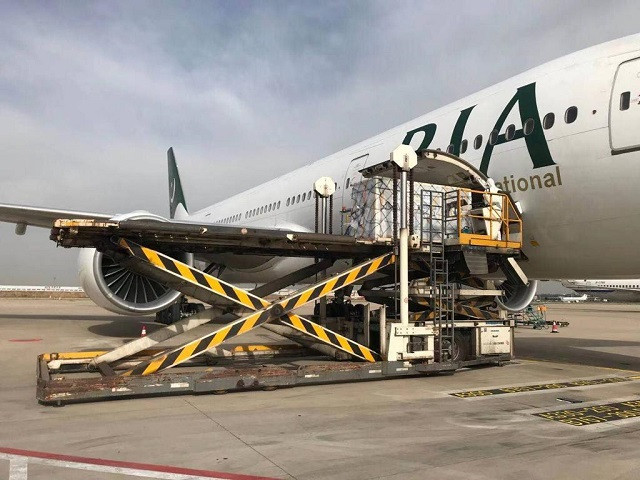 ---
KARACHI:
The Pakistan International Airlines, while incurring a total loss of Rs607 billion, has inducted a third Airbus A320 aircraft in its fleet this year.
The national carrier had made a deal to procure four A320 planes, the third of which reached Islamabad from Sharjah on Saturday, as per a PIA statement.
A state-of-the-art aircraft with better cabins will be added to the PIA's fleet to provide better travel facilities to passengers, it added.
Experts, however, are not satisfied with the national carrier's progress that despite all its claims, it incurred suffered a loss of Rs41.8 billion in the first half of the financial year thar ended on June 30, 2022.
The collective loss of the airline is Rs593 billion and there is no end to this bleeding in sight.
These aircraft are the replacement of those, whose lease had already expired, veteran aviation expert Afsar Malik told The Express Tribune.
He added that the move would not make any difference in the PIA's profit or loss statement.
"In any case, it's not the capacity of our national airline but the cost inefficiency in comparison with private airlines," he explained.
The aviation expert said in airline business, costs closely track revenues; profit, if any, is razor sharp thin. Airlines make money by reducing capacity and competition.
"More number of airlines means more capacity and enhanced competition resulting in more losses for the PIA and less profits for private airlines," he added.
The floods in the country have destroyed the railroad infrastructure between north and south, increasing demand for air travel, Malik said, adding that with supply being low, airline ticket prices have gone up.
"However, these windfall profits will be short-lived as the prices will normalise with the restoration of rail road infrastructure," he said.
The entry of the 5th airline in October will increase both the capacity and competition, putting downward pressure on ticket prices. Prices may drop to as low as 50% of the current rates.
Domestic traffic volume is almost stagnant at six million per annum since 2006, with some exceptions, said Malik. International traffic has been increasing at a rate of 6% and it was about 15 million before the Covid-19 outbreak.
While domestic traffic has recovered to its pre-Covid figures, international traffic might take another couple of years to restore fully, he added.
The fourth and final aircraft of this series would arrive in the country in the next few days, taking the number of A320 aircraft in PIA's fleet to 14, the national carrier said in its statement.
COMMENTS (3)
Comments are moderated and generally will be posted if they are on-topic and not abusive.
For more information, please see our Comments FAQ