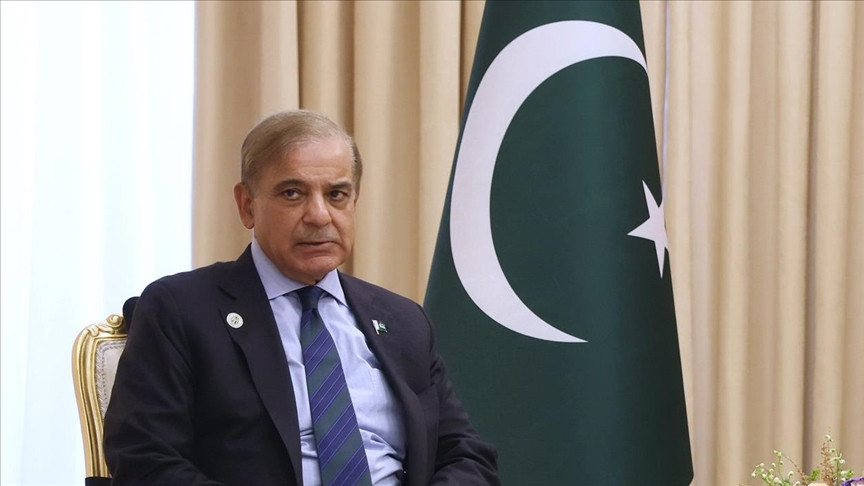 ---
ISLAMABAD:
Prime Minister Shehbaz Sharif on Thursday expressed his gratitude to United States President Joe Biden for highlighting the need for urgent action in the wake of massive floods in Pakistan.
Biden on Wednesday made a fervent pitch for extending help to Pakistan where floods had caused huge devastation in his address to the UN General Assembly, as he announced over $2.9 billion in new assistance to address global food insecurity.
"Pakistan is still under water, needs help," the president told a packed gathering of world leaders in the iconic hall of the General Assembly, including PM Shehbaz.
In his address, Biden announced over $2.9 billion in new assistance to address global food insecurity, building on the $6.9 billion in US government assistance to support global food security already committed this year.
"Thank you President Joe Biden for highlighting the plight of the flood victims in Pakistan and urging the world for an immediate response, as my country is facing the ravages of unprecedented floods," he posted on his Twitter handle.
The prime minister stressed that the calls of stranded women and children for help need to be heeded at the international level.
In another tweet, he said, on the second day of the UN General Assembly, his discussions with top officials of the International Monetary Fund (IMF) and World Bank focused on making resources available within the country's existing programmes for post-flood reconstruction.
"In my other meetings with world leaders, we discussed floods, climate change and rehabilitation of flood victims," he said.
PM, Gates discuss issues of mutual interest
Meanwhile, PM Shehbaz held a meeting with the Co-Chair of the Bill and Melinda Gates Foundation Bill Gates. During the meeting held on the sidelines of the 77th United Nations General Assembly, they discussed matters of mutual interest.
In a tweet, Minister for Information and Broadcasting Marriyum Aurangzeb said that the PM apprised Gates about human cost of climate change, food insecurity triggered by floods and the plight of flood-stricken women and children.
PM acknowledges empathy of Jolie
PM Shehbaz also acknowledged the "empathy and compassion" of United Nations special envoy Angelina Jolie, who is currently on a visit to Pakistan in solidarity with the flood-affected people.
"Pakistan thanks Angelina Jolie, a special UN envoy, and other unsung heroes for becoming the voice of millions of people whose lives and livelihoods have been destroyed by raging floodwater," he said in a tweet.
"We will forever remember their empathy and compassion for suffering humanity."
The Hollywood actress visited the flood-hit areas and urged the international community to do more as millions of people are in trouble in the flood-hit areas of Pakistan.
During her visit to the National Flood Response Coordination Centre (NFRCC) late Wednesday, Jolie said that she has never seen anything like this disaster before.
Besides Jolie, renowned Islamic scholar Mufti Menk and Turkish actor Celal Al also visited the flood-affected areas of Pakistan and extended assistance to the families who suffered the devastation.
COMMENTS
Comments are moderated and generally will be posted if they are on-topic and not abusive.
For more information, please see our Comments FAQ