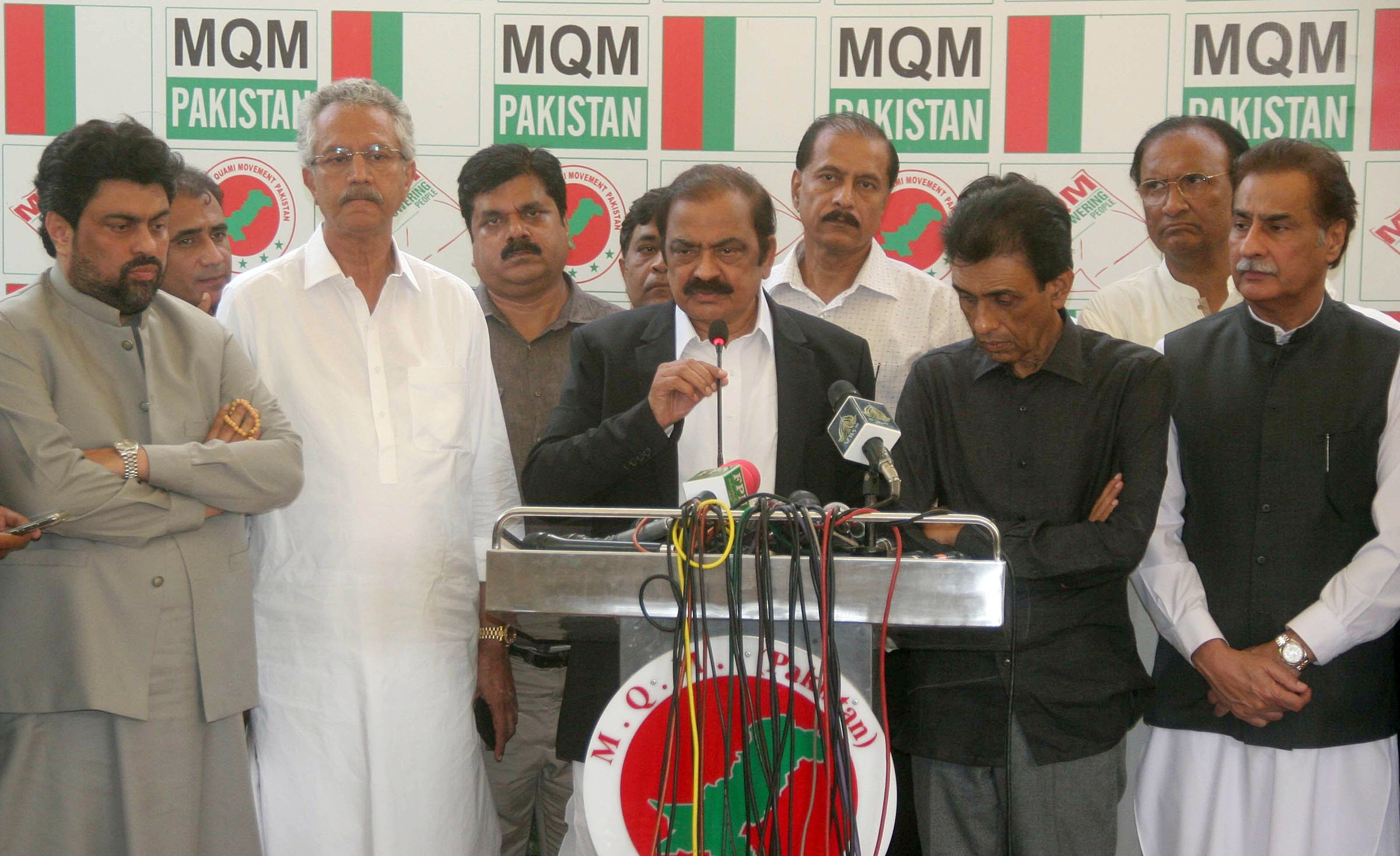 ---
KARACHI:
Federal Interior Minister Rana Sanaullah has assured the family members of the missing workers of Muttahida Qaumi Movement-Pakistan of early return of their loved ones.
The interior minister on Tuesday reached the MQM headquarters in Bahadurabad to meet the members of the families of the missing persons. MQM-P Convener Khalid Maqbool Siddiqui and other leaders were also present.
During the meeting, the issue of the cases of missing bodies of the MQM workers being found came up for discussion. The family members said that their loved ones had been missing for many years, "what are you doing"?
Sanaullah said that every effort would be made for the return of the missing persons and fulfil the demands of justice, as the "issue of missing persons is important".
He said that Prime Minister Shehbaz Sharif has assured the MQM that "we will leave no stone unturned to recover the missing persons" as it brings disrepute to Pakistan all over the world.
The minister said that they would do their best to search for the missing persons because the recovery of MQM workers was the responsibility of the state.
MQM-P chief Siddiqui said that the issue of missing people in Pakistan should stop and calling "our protest terrorism should stop".
"We do not want to punish those who are responsible for the missing persons. We just want to see our loved ones returned safely."
COMMENTS
Comments are moderated and generally will be posted if they are on-topic and not abusive.
For more information, please see our Comments FAQ