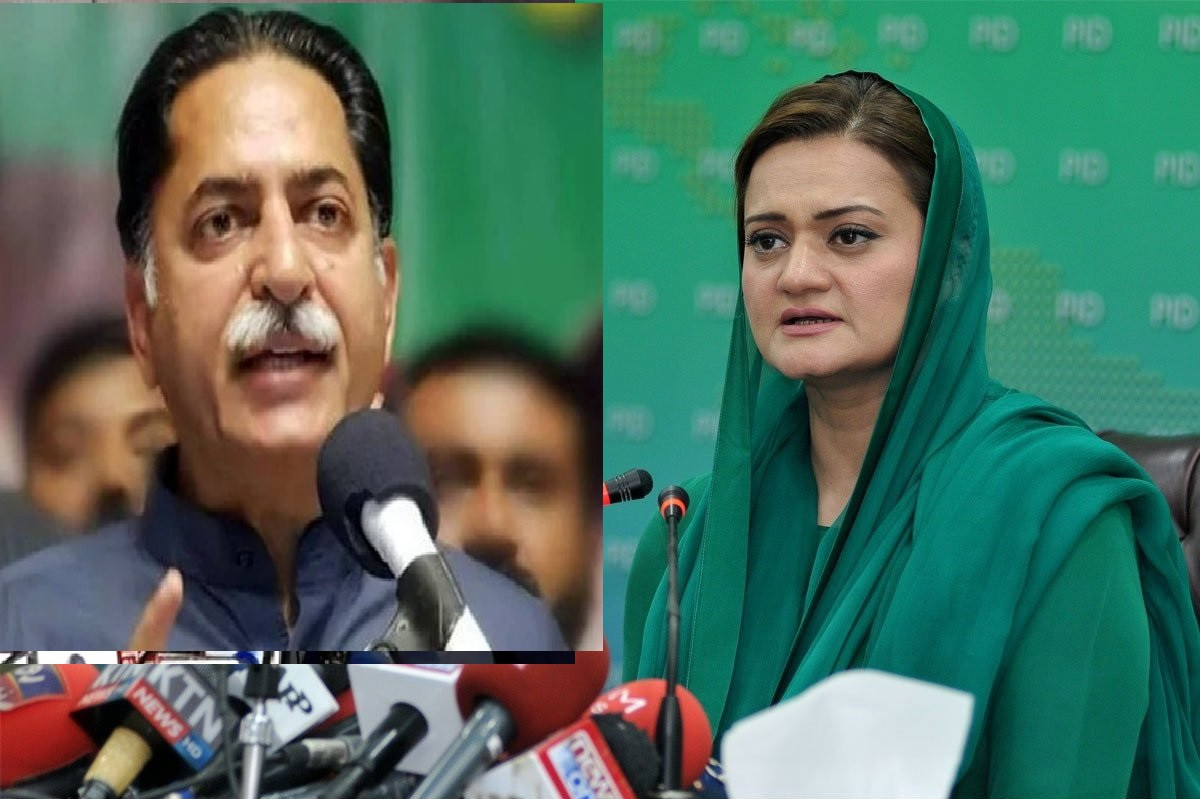 ---
LAHORE:
A terrorism case was registered against Pakistan Muslim League-Nawaz leaders Javed Latif and Marriyum Aurangzeb as well as Pakistan Television Managing Director Sohail Khan and others for allegedly trying to incite hatred by using the religion card against former prime minister and PTI Chairman Imran Khan.
A first information report was lodged on the complaint of PTI activist Irshadur Rehman, who is also an imam of a mosque, at the Green Town police station, Lahore. The FIR contains sections 9 (punishment for acts intended or likely to stir up sectarian hatred) and 11X-3 (responsibility for creating civil commotion).
لاہور کے تھانہ گرین ٹاون میں جاوید لطیف، مریم اورنگزیب، ایم ڈی پی ٹی وی راشد بیگ اور پروگرام پروڈیوسر کے خلاف ATA 9/11X3کے تحت مقدہ درج کر لیا گیا ہے۔ کسی بھی شہری بشمول عمران خان کے خلاف مزہبی منافرت اور تشدد پر اکسانے کی اجازت نہیں دی جاے گی pic.twitter.com/BcSzoplf3m

— Col (R) Muhammad Hashim| Home Minister Punjab. (@ColhashimDogar) September 19, 2022
According to the FIR, a copy of which was tweeted by Punjab Home Minister Col (retd) Muhammad Hashim, the complainant said he came across a news conference of Latif on September 14 in which he hurled disturbing accusations at Imran in the name of religion.
Read: Interior minister booked on terrorism charges
The PML-N leader had accused Imran of attacking the basic principles of Islam by supporting the Ahmadiyya community during his tenure.
He said, "When Imran made Naya Pakistan, unit of Qadianis became active in Karachi. Did Imran not give interviews to the foreign media in which he said that Qadianis will be given religious freedom?"
The complainant said, "The world knows Imran Khan for his welfare work. He is a true Muslim, a Prophet (PBUH) lover and a patriotic Pakistani.
"He (Imran) made Quranic teachings in schools compulsory and also constituted Rehmatullil Alameen Authority. He also made it clear before the world through his speech at the United Nations that we will not tolerate blasphemy at any cost and raised his voice against Islamophobia which is matchless.
"In his news conference, Latif declared Imran a non-Muslim and deliberately used words to incite his followers to create a law and order situation."
The FIR added that the PTI chief's followers and supporters were enraged by the derogatory remarks of the PML-N leader.
"Latif made the controversial remarks at the behest of his party leadership as well as Marriyum in order to spread religious hatred against Imran."
Complainant Rehman said that he had watched another news conference a day later in which Latif said that he stood by his earlier statement.
He demanded action be taken against the PML-N leaders and others nominated in the complaint under the law.
COMMENTS
Comments are moderated and generally will be posted if they are on-topic and not abusive.
For more information, please see our Comments FAQ