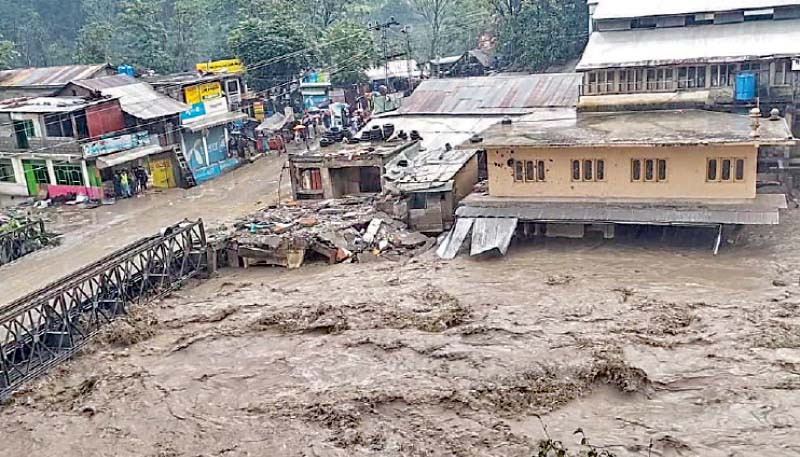 ---
BALAKOT:
The National Highway Authority (NHA) has started to release water from a newly formed lake near river Kunhar in Mahandri.
The recent floods formed a lake in the Mahandri area of Balakot which pose a severe threat to the nearby population and hotels.
Previously, the flood in Manor Valley destroyed the entire infrastructure of the area including 18 shops and 3 hotels that were swept away by fast-flowing water.
The buildings of Mahandri Police Post, Mahandri High School, Mahandri Primary school, and Madrasa Tahfeezul Quran were also affected.
Similarly, the business community suffered losses worth hundreds of millions of rupees.
COMMENTS
Comments are moderated and generally will be posted if they are on-topic and not abusive.
For more information, please see our Comments FAQ