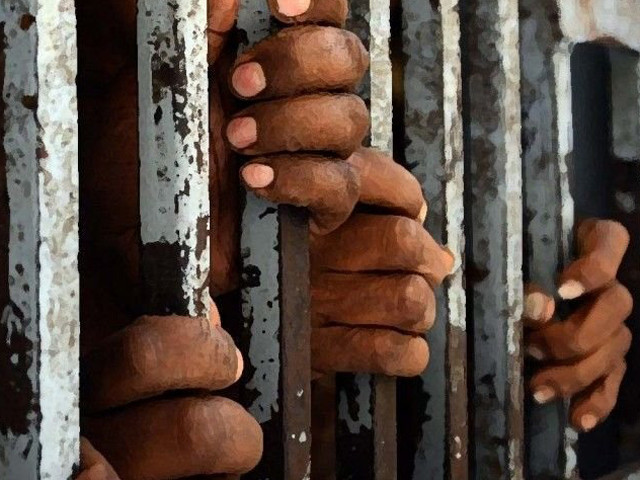 ---
ABBOTABAD:
The rehabilitation programme at the district jail Abbottabad has not only helped a murder convict recover from a psychiatric ailment and reintegrate but also gain skills to become a master trainer for other inmates taking tailoring classes.
Amanullah, who has been detained in the district jail Abbottabad since November 28, 2020, after he was convicted in a murder case, was also suffering from mental illness. Jail officials said that the convict now has not only rehabilitated but also acquired skills in stitching clothes to become a master trainer.
Amanullah, a resident of Bajaur, was shifted to the Haripur jail after his conviction in the murder case before the Peshawar High Court took up his appeal for rehearing and issued orders to shift him back to the district jail Abbottabad.
In jail, Amanullah suffered from a psychiatric ailment and he started getting treatment from the Ayub Teaching Hospital Abbottabad and sessions from a psychologist in jail.
With the efforts of doctors and the jail administration, Amanullah was rehabilitated seven months after treatment and psychological sessions at the beginning of 2022. After the rehabilitation, he was admitted to a skill development programme involving stitching and tailoring with the help of TEVTA. Amanullah completed the course in four months and became a professional tailor. On Friday, the jail authorities engaged him as a master trainer for the tailoring course being imparted to the inmates.
Speaking at a certificate distribution ceremony in the district jail Abbottabad, Ammullah expressed his gratitude to the prison administration to enable him to acquire the skills.
Published in The Express Tribune, September 11th, 2022.
COMMENTS
Comments are moderated and generally will be posted if they are on-topic and not abusive.
For more information, please see our Comments FAQ