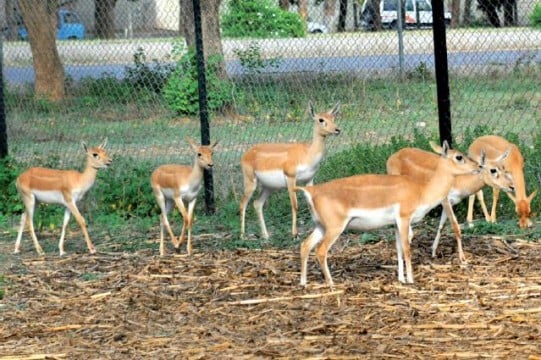 ---
KOTRI:
Floodwaters affecting the people and the livestock have also dislocated wildlife in the Kirthar National Park in Dadu district on the Sindh-Balochistan border.
In search of higher ground to avoid gushing torrents, deer living in the wildlife safe haven became easy prey to poachers.
A squad of wildlife police, led by Ghafar Jamali, conducted a raid near Jamshoro and arrested two persons with three rifles and a case was registered in the complaint of Game Watcher Manzoor Hussain Khokar. The arrested accused Gulzar Mallah and Dildar Mallah were shifted to Wildlife Police Station Kotri.
Ghaffar Jamali said Gulzar and Dildar hunted and cooked a deer illegally and were going home in a boat along with the deer's roasted leg when wildlife police arrested them.
Jamali said two other accomplices of the poachers, Kalu Mallah and Nabu Mallah, have yet to be arrested.
Published in The Express Tribune, September 9th, 2022.
COMMENTS
Comments are moderated and generally will be posted if they are on-topic and not abusive.
For more information, please see our Comments FAQ