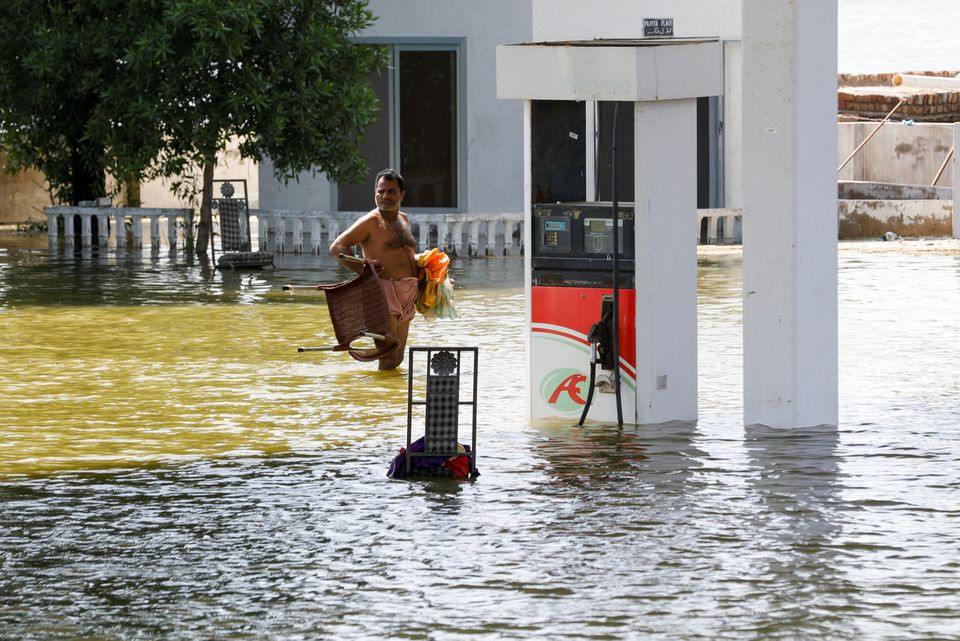 ---
PESHAWAR:
Khyber-Pakhtunkhwa (K-P) Chief Minister Mahmood Khan has said that the provincial government is providing funds on priority basis for the rehabilitation
of flood victims in all districts with the aim to rehabilitate maximum people as quickly as possible across the province.
Mahmood Khan said that recently provincial cabinet has approved additional funds of Rs2.5 billion for carrying out relief and rehabilitation activities and if needed more funds would be provided to this end as helping the floods victims is the top priority of his government.
Mahmood Khan maintained that, the assessment of damages caused by the recent flash floodsis underway and once it is completed, immediate steps will be taken for the rehabilitation of the damaged infrastructure.
In a statement issued here from Chief Minister's Secretariat, he said that in the first phase relief items have been provided to flood affectees and in the second phase the provincial government would go all out to rehabilitate them as soon as possible.
The chief minister said that emergency had been extended up to 30th September for carrying out rescue, relief and rehabilitation activities in the floods-hit districts, adding that he is himself monitoring the entire operation and is personally visiting the affected districts to assess the damages inflicted by the torrential downpour and subsequent flash floods there.
Keeping in view the difficulties of the local residents and damages to property, roads and crops, the provincial government has increased the aid package in order to compensate their losses to a greater degree.
Mahmood Khan said that PTI government is representative of its citizens and it stands by them in these difficult times.
We do not believe in publicity stunts. It has become evident that some people had turned this natural catastrophe into an advertising and image building campaign which is playing with the emotions of flood affectees, he added.
The chief minister said that rehabilitation activities had been initiated in various flood hit districts and it would be ensured to repatriate maximum people in a minimum possible time.
He added that most of the damages had been caused due to illegal constructions on river banks and warned that strict action will be taken against illegal constructions.
COMMENTS
Comments are moderated and generally will be posted if they are on-topic and not abusive.
For more information, please see our Comments FAQ