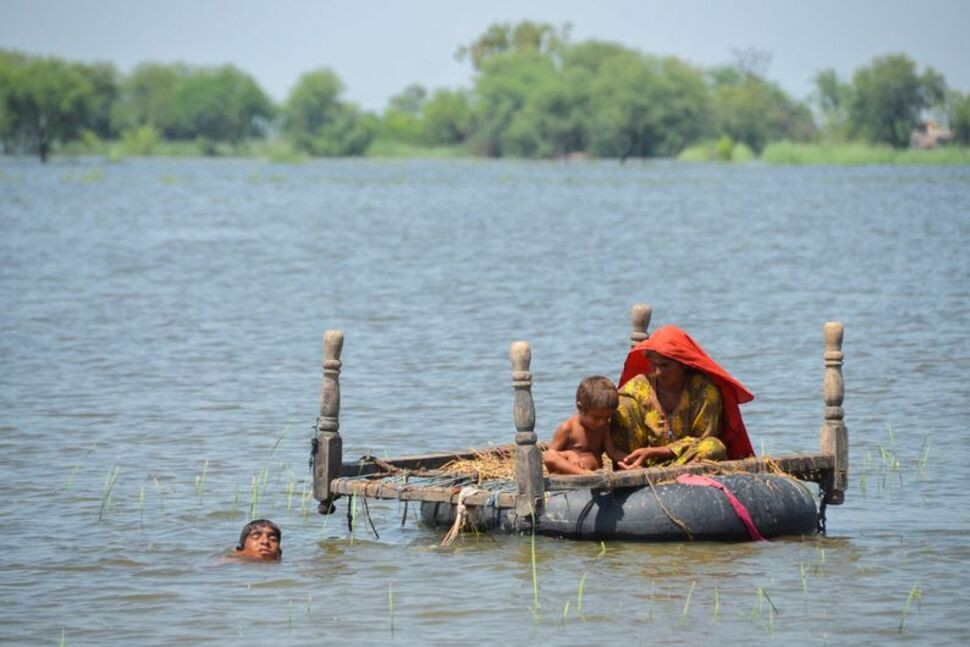 ---
GENEVA:
The United Nations children's agency (UNICEF) said on Friday there was a risk of "many more" child deaths in Pakistan from disease after floods claimed the lives of around 400.
The toll for children, estimated at 416 by national authorities, represents around a third of the total of 1,208 people killed amid record monsoon rains and melting glaciers in northern mountains.
"There is now a high risk of water-borne, deadly diseases spreading rapidly -- diarrhoea, cholera, dengue, malaria," UNICEF Pakistan Representative Abdullah Fadil told a Geneva press briefing. "There is therefore a risk of many more child deaths," he said.
Record monsoon rains and melting glaciers in northern mountains have triggered floods that have killed at least 1,191 people, including 399 children.
Read more: Sindh braces for surge of flood water flowing from northern areas
The military said on Thursday it had evacuated some 50,000 people, including 1,000 by air, since rescue efforts began.
The United Nations has appealed for $160 million to help with what it has called an "unprecedented climate catastrophe". Britain on Thursday pledged $17 million in aid.
"We're on a high alert as water arriving downstream from northern flooding is expected to enter the province over the next few days," Sindh provincial government spokesman Murtaza Wahab told Reuters.
Wahab said a flow of some 600,000 cubic feet (17,000 cu m)per second was expected to swell the Indus, testing its flood defences.
Also read: Govt to provide relief to students from flood-hit regions
Pakistan received nearly 190% more rain than its 30-year average in the quarter from June to August, totalling 390.7mm (15.38 inches).
Sindh, with a population of 50 million, has been hardest hit, getting 466% more rain than the 30-year average.
The World Health Organisation said that more than 6.4 million people were in dire need of humanitarian aid.
Aid has started to arrive on planes loaded with food, tents and medicines, mostly from China, Turkey and United Arab Emirates.
Aid agencies have asked the government to allow food imports from neighbouring India, across a largely closed border that has for decades been a front line of confrontation between the nuclear armed rivals.
The UK's foreign minister Liz Truss said on Thursday the country's £15 million ($17.35 million) donation would be used to provide water, sanitation, shelter and to protect women and girls.
COMMENTS
Comments are moderated and generally will be posted if they are on-topic and not abusive.
For more information, please see our Comments FAQ