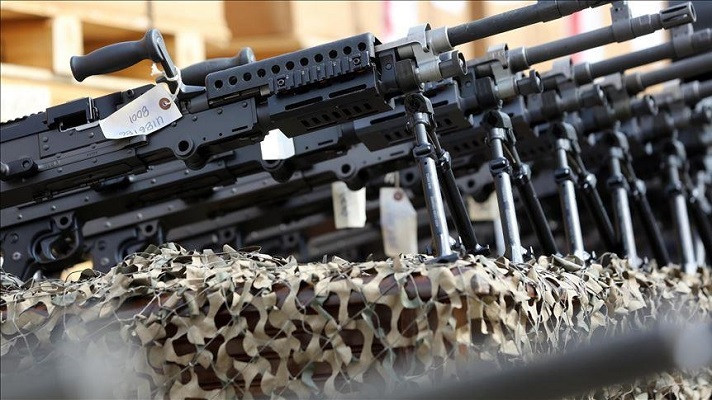 ---
ISLAMABAD:
The Public Accounts Committee (PAC) has expressed serious concerns over the irregularities in the procurement of weapons worth Rs243.1 million by the Airport Security Force (ASF), saying that an FIR should be registered against the officers involved and if they belong to the military, the concerned general should be informed for appropriate action.
"The prime minister, general or chief justice … no one is above the law," PAC Chairman Noor Alam Khan said during the review meeting of Audit Report 2017-18 of Aviation Division on Thursday.
The PAC expressed strong displeasure over the handling of the audit para at DAC level on the disclosure of alleged violation of rules in the purchase of arms by the ASF.
The PAC chairman directed to conduct an inquiry within a week and determine the ones who are responsible for the irregularities, saying that if someone has prepared fake documents, action should be taken against that officer.
"An FIR should be registered against the officers involved and if they are military officers, the concerned general should be informed for action," Noor said.
According to the audit authorities, the weapons purchased include pistols, SMGs etc.
Also, in the meeting of the PAC, on the issue of loss to the PIA by starting the PIA Premier Service, the chairman inquired why the case was closed. Additional Federal Investigation Agency director general replied that the inquiry had been restarted.
He requested a time period of two months.
The committee chairman replied that two months would be too much, as he might not be at post by that time.
However, the PAC gave FIA 15 days' time to conduct the inquiry and submit a report.
Further, the committee chairman inquired about the reasons behind the closure of the Pakistan International Airlines business class. "PIA has made a bus that runs in Peshawar. Passengers are being humiliated instead of being facilitated."
The PAC directed the PIA to resume business class, saying that if the seats were not available, old business class seats should be installed.
COMMENTS
Comments are moderated and generally will be posted if they are on-topic and not abusive.
For more information, please see our Comments FAQ