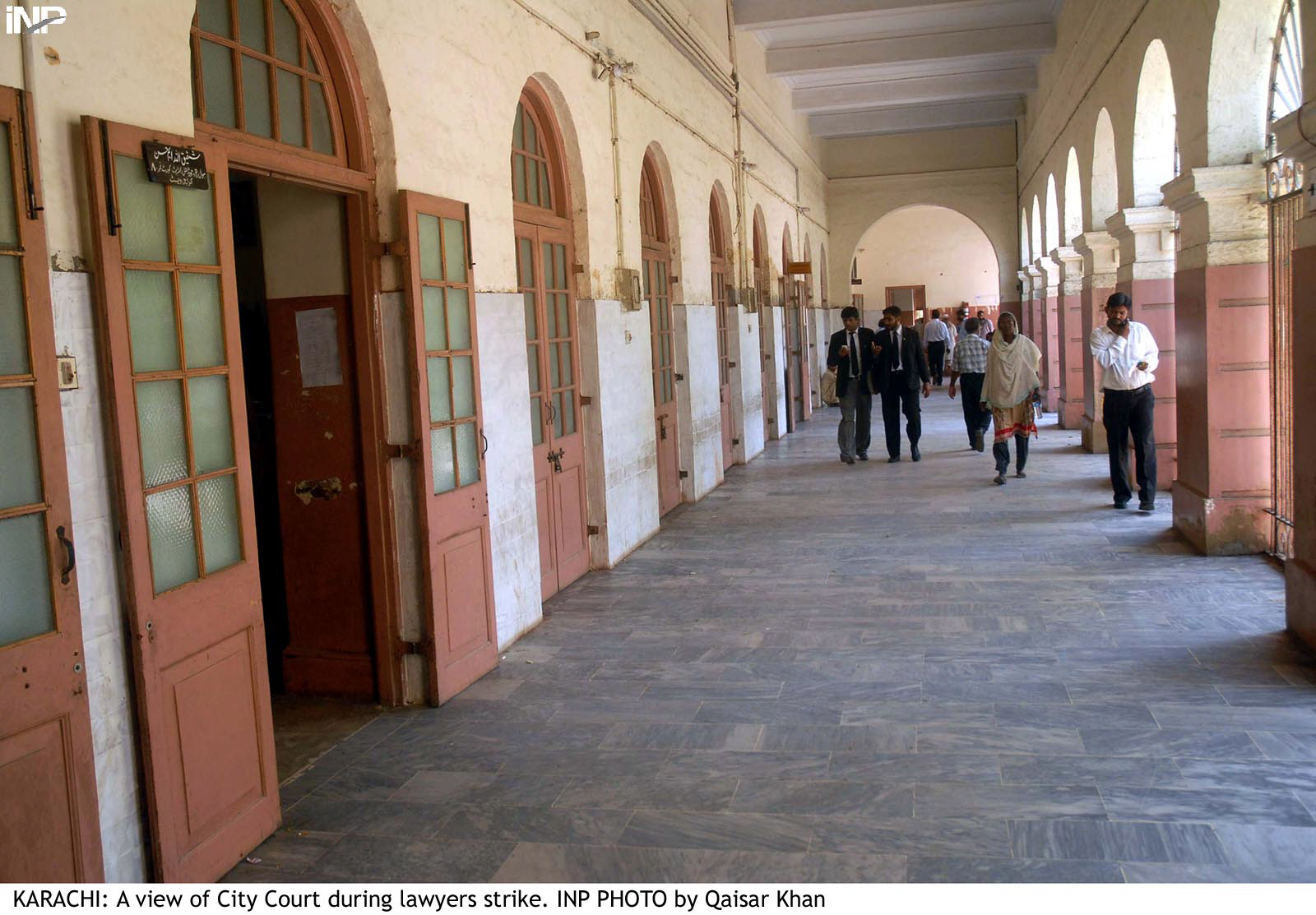 ---
KARACHI:
The Sindh High Court [SHC] has accepted the appeal against the life imprisonment of high-profile suspects of a banned organisation in the case of killing a Navy officer.
A two-member bench headed by Justice KK Agha announced its verdict on the appeals against the conviction of suspects.
The court annulled the punishment awarded to the accused.
The court said in the verdict that the accused should be released if they are not wanted in any other case.
The subordinate court had sentenced Saad Aziz and Tahir to life imprisonment, fine and confiscation of property in the murder case.
According to the police, the prosecution in the case stated that the accused killed Captain Nadeem Ahmed of Pakista Navy in September 2013.
The complainant said that his brother and sister-in-law were injured seriously and rushed to the hospital, where Capt. Nadeem died.
The suspects in the case are also accused of firing on the bus of the Ismaili community in Safora area, killing more than fifty people.
Hearing adjourned
The Sindh High Court adjourned the hearing on the petition against encroachment on the flood passages.
A two-member bench, headed by Chief Justice, Justice Ahmad Ali Shaikh, heard the petition.
Petitioner's counsel Rafiq Kalhwar argued that if the encroachments are not stopped, chances and danger of flood damages will increase. The Supreme Court had ordered end of encroachments during the 2010 floods.
The chief justice remarked, "There flood in Sindh. Should we ask the administration to take action? There is high flood in Guddu and Sukkur barrages. People are trapped in the flood and we should call the whole machinery here?"
The court remarked that let the flood damages come to light and then we will see. The court adjourned the hearing for two weeks.
Published in The Express Tribune, August 30th, 2022.