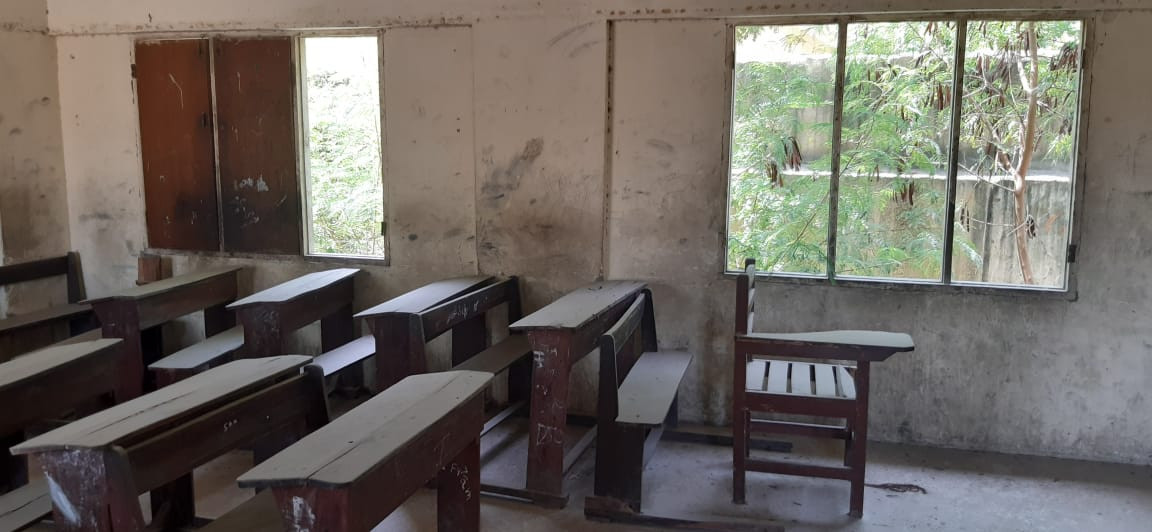 ---
KARACHI:
At least 50 per cent of government-run schools in Sindh will not be in the position to operate from today.
A total of 4,915 schools in all 30 districts of the province, including in the port city, have been occupied by the internally displaced persons affected by the floods.
Sources told the Express Tribune that the education department has not decided as yet if it will be in the position to smoothly run
the schools for the next two months.
There is a total of 49446 schools in the province. Out of them, 5219 schools have been fully damaged while 10,623 Schools were partially damaged while 4915 schools are being used as IDP camps. It is pertinent to mention here that the majority of the students and teachers have also been displaced and have left their homes for safer
places.
According to the education department's notification issued on Thursday, schools were supposed to open today. Sources told The Express Tribune that deputy commissioners have been asked to compile the reports and decide which school could be functional.
"The school was functional but has been converted into an IDP camp," said Abdullah Shah, a resident of Budhni Goth, Keamari. He said that the parents living in the area were already prepared not to send their children to school today. "We know the situation and will not force teachers and the education department to open schools," he added.
Shah said that over 100 families were living in a two-room school building. "Let the government decide when to start and when to close. It's an emergency situation," he said.
Another parent on the condition of anonymity said that his two kids were enrolled in primary school. "Their studies suffered during lockdown and now the floods made them confined to homes," he complained. He urged the government to immediately decide the future of the students.
Don't disturb schoolchildren
The flood victims who have taken shelter in schools in Karachi have demanded the government to shift them to another place so that the education of children studying in these schools will not be disturbed them.
Millions of people have become homeless in about 23 districts due to the floods in Sindh. Thousands of flood affectees have migrated to Karachi and have been accommodated in public schools, New Grammar School, Khatun Awal School, LK Advani High School, Sachal Girls High School, Marwara Primary School in Malir, Gadap and Schem33.
The flood victims who were displaced in various districts including Nowshahro Feroze, Jacobabad, and Dadu have reached Karachi on their own, having lost livestock, and crops in the deluge. Scores have taken shelter in the schools and have demanded the government to shift them to another place so that the education of the children studying in these schools will not be harmed.
Talking to The Express Tribune, displaced people housed in Khatun Awwal Govt High School said many families are forced to live in a single room in school buildings. Owing to cramped space and lack of facilities, many families have also preferred to move in with relatives or rent houses with the help of friends and family in Karachi.
They said food and water for the flood-affected people in these schools are not satisfactory. These victims have urged for government attention including permanent arrangements for food and water.
The victims have also appealed to the government to carry out resettlement operations in their native areas soon and relocate them there. The victims have appealed to the political leaders including Army Chief, Prime Minister, and Sindh Chief Minister for their resettlement as soon as possible.
The victims said that the floods have completely destroyed their houses and now they have no place to stay and neither clothes nor food. The victims said that they had reached Karachi in a state of extreme distress. He said that he was forced to migrate to save his life from the flood. The victims said that the members of the families are living in different camps and they are not even in touch with each other.