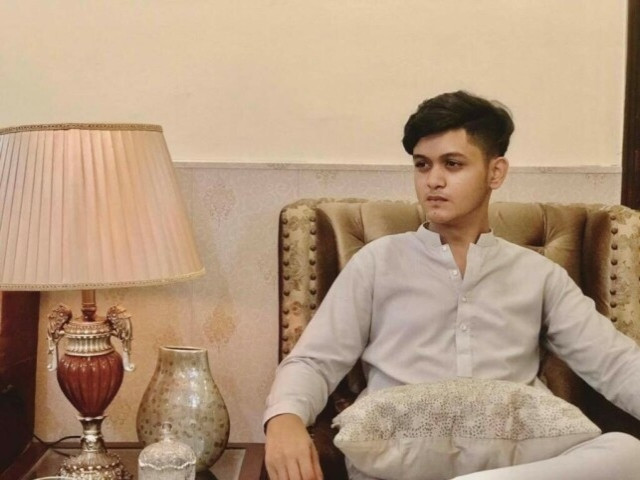 ---
KARACHI:
The provisions of murder have been added in the case of killing a student Jazlan in firing at the private housing society.
The administrative judge of the special Anti-Terrorism Court (ATC) has transferred the case to the special court No 16. The investigating officer presented the challan before the judge of the court after adding the provisions of murder.
According to the challan, incident evidences and statements of witnesses revealed that the fugitive accused Muhammad Ahsan had shot and killed Jazlan Faisal at the instigation of his father Muhammad Faiz as the victim had have some minor dispute with Ahsan's brother Muhammad Hasnain.
It was stated in the chalan that accused Ahsan opened fire with his father's licensed pistol of 9mm bore while his friend Inshal fired at him with another pistol and injured Shah Mir.
Hasnain, Irfan and Inshal opened fire with the intention of killing the victims, which spread terror in the area. Later, they hid the weapons and filed a fake report of weapons theft at a police station.
The fugitive accused Ahsan, his brothers Irfan and Hasnain and their friend Inshal have committed the crime by killing Jazlan and injuring his friend Shah Mir, while Faiz was found involved in the crime for hiding the murder weapons to hide the crime. The accused are charged with murder, attempted murder and concealment of evidence, while Section 7 of the Anti-Terrorism Act 1997 has also been included in the case.
According to the police, a case was registered in Gadap city on the complaint of the deceased's uncle.
The victim's uncle, Arif Saber told police that he was at his house in Haroon Bungalows when he received a call from Shah Mir who asked him to reach a private hospital at around 2 pm on May 25.
He told police that when he reached the hospital where Jazlan was unconscious and on ventilator but Shah Mir was able to speak. Victim's friend Shah Mir informed police that Jazlan was shot in the head.
Published in The Express Tribune, August 28th, 2022.