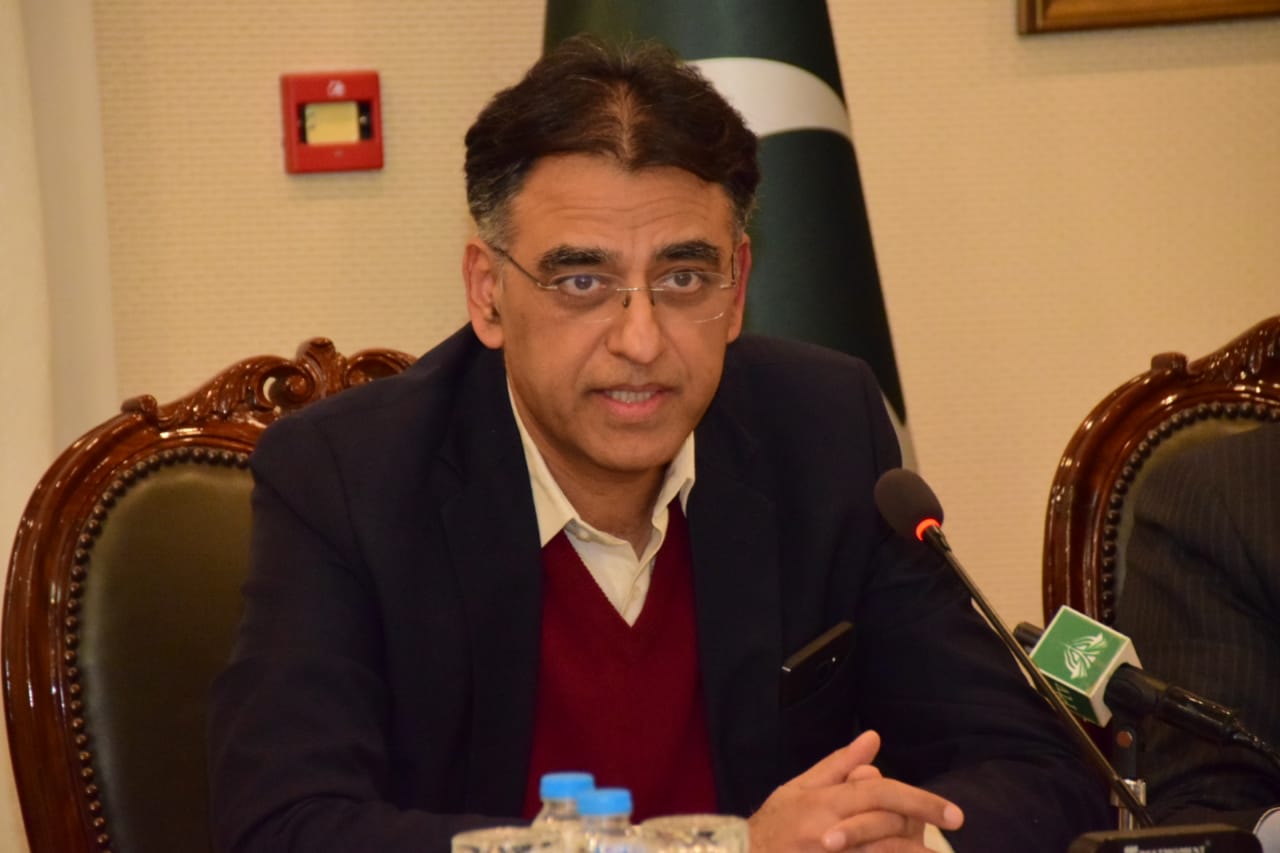 ---
KARACHI:
The Pakistan Tehreek-e-Insaf (PTI) Secretary General Asad Umar has strongly criticized Federal Finance Minister Miftah Ismail who blamed the Khyber-Pakhtunkhwa government for 'sabotaging' the deal with the International Monitory Fund (IMF).
"Nawaz Sharif is not happy with you," he told Ismail on Saturday while advising him to stop blaming others for his own failure. "Although the flood situation is extremely worrisome, but the good news is that the nation has mobilised," he further said while speaking to media outside the Sindh High Court after filing a petition against a notice of the Election Commission of Pakistan (ECP).
Umar said that he, Imran Khan and Fawad Chaudhry have received contempt notices from the ECP. "The Election Commission is not a court, as is clearly stated in the Constitution. Only the Supreme Court or High Court can proceed with this action under Article 204," he claimed.
Umar said that he has filed an application against this illegal notice. He regretted that PTI would not allow ECP to do anything that is against the law and the constitution.
While speaking about the unusual floods, Umar said that this calamity has united the whole nation. "Imran Khan has directed the party leaders to help the flood affected people in their respective areas, especially in Punjab and K-P, while the two provincial governments have already been mobilised," he added.
Umar said that Imran Khan would be making a fundraising appeal. "A decision in this regard will be taken soon," he added.
Umar said that Miftah Ismail has blamed his party for 'sabotaging' the IMF deal. "Nawaz Sharif is admitting your failure. The failure of three months is being blamed on a letter of K-P Finance Minister Taimur Jhagra," he stated.
"The Khyber-Pakhtunkhwa government is demanding the rights of its people. Nobody can and should say that the PTI has prevented the IMF deal. You are responsible for what is happening. Inflation has reached an all-time high of 44.6 per cent," he said.
Earlier, Asad Umar filed the petition in the Sindh High Court against the ECP, requesting the court to declare the Election Commission's notice of August 19 null and void.
Imran Khan made derogatory remarks against the Chief Election Commissioner during a Jalsa in Bhakkar on July 12, according to the ECP notice. The petition states that the ECP does not have the authority to send such contempt notice. It requested the court to suspend the notice and restrain the ECP from taking any action.
Published in The Express Tribune, August 28th, 2022.