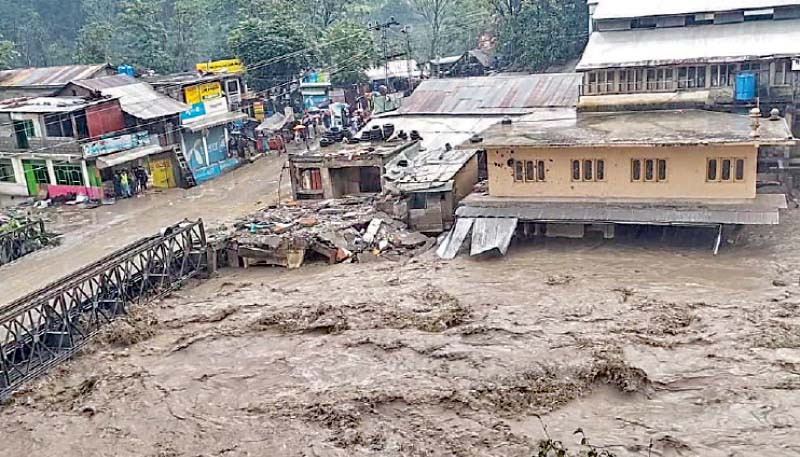 ---
PESHAWAR:
Rescue and relief efforts by the Provincial Disaster Management Authority (PDMA) are underway in various inundated areas of Khyber-Pakhtunkhwa (K-P) after heavy flooding in the province.
The provincial disaster management body said, in a report, that at least 193 people have lost their lives during the rain and ensuing floods, with another 251 people injured in various accidents.
The report highlighted that 16 schools were also damaged in various districts of K-P.
PDMA stated that at least 8,987 houses have been damaged in the province and 10,761 were completely destroyed. The total number of destroyed or damaged housing units in the province now number 1,9748.
At least 959 heads of cattle have also died in various accidents.
Read: PDMA placed on high alert
The K-P government had issued an "emergency evacuation order" for two districts after the Munda Headworks Bridge in Charsadda, which controlled the flow of Swat River, collapsed on Friday night due to devastating rain-induced floods in the province.
According to the warning issued by a provincial government official at night, "It's now certain that Charsadda and Nowshera districts, including surrounding areas, will be flooded in a few hours."