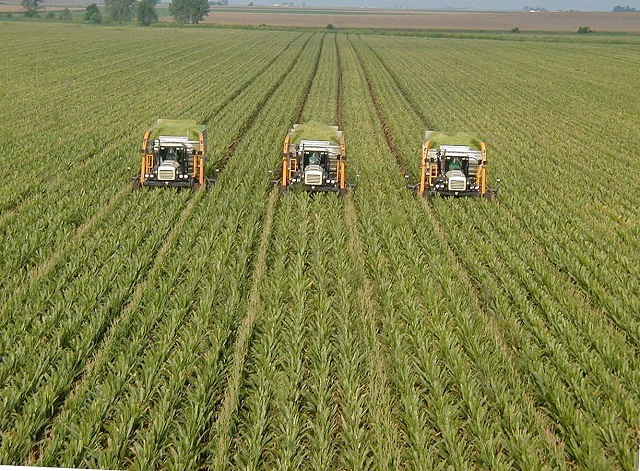 ---
KARACHI:
The State Bank of Pakistan (SBP) has assigned the annual agricultural credit disbursement target of Rs1.8 trillion to the financial institutions for FY23 to cater to the agricultural credit demand in the country.
In line with the national food security requirements and need for mechanisation of farms to enhance agricultural productivity, specific targets of Rs140 billion for wheat crop loans, Rs45 billion for tractor financing and Rs20 billion for financing the harvesters, planters and other farm machinery have also been set under the overall target for FY23, the SBP announced in a statement on Friday.
In addition, the central bank has enhanced the peracre indicative credit limit to support the farming community for acquiring adequate financing from banks and optimising the use of agricultural inputs. The per-acre indicative credit limit for wheat has been enhanced from the existing Rs60,000 to Rs100,000, which will allow farmers to apply quality inputs for improved yields. During FY22, the financial institutions managed to disburse Rs1.419 trillion to the agriculture sector compared with the disbursement of Rs1.366 trillion in FY21.
The outstanding agricultural credit showed a growth of over 10% and reached Rs691 billion by the end of June 2022. "The unprecedented disbursement and growth in the agricultural credit portfolio was supported by the various recent initiatives of the SBP to promote farm credit and financial inclusion in the country," the central bank said.
One of the major initiatives was the introduction of a comprehensive agricultural credit scoring model to bring focus of banks towards improving the qualitative aspects and regional distribution of agricultural financing in the country. The model provides individual scores, reflecting each bank's agricultural credit performance against the multidimensional criteria based on various indicators.