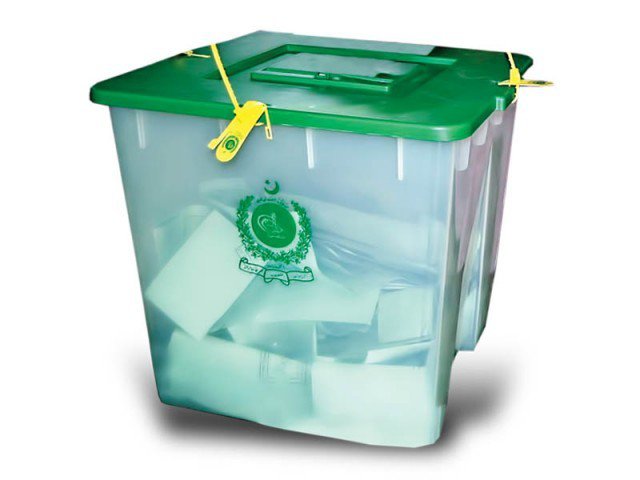 ---
KARACHI:
The leaders of Pakistan Tehreek-e-Insaaf (PTI) on Friday reached the election commission office to submit a written application against postponement of local government elections.
After meeting the Sindh election commissioner, PTI members spoke to the media outside the office and expressed reservations over postponement of local body elections in Karachi.
PTI leader and member of Sindh Assembly, Firdous Shamim Naqvi said that the postponement of second phase of election seems to be a conspiracy. The worst defeat in the recent elections of Karachi has shocked the opponents of PTI, he said, alleging that the Election Commission of Pakistan has turned into the Election Commission of the PDM.
A day ago, the ECP said that the election will be held as per schedule in Karachi, but not in other districts of Sindh. A few hours later, the Sindh government urged it not to conduct the elections, to which the election commission agreed, Naqvi said, lamenting that the commission did not say anything about postponing the elections of Karachi.
He criticised the statement that the national and local elections cannot be held in one day.
The date of local body elections should be given before the National Assembly elections.
"Today we came to ask for a date from the election commission, but it is regretted that PTI opponents are not mentally ready to conduct elections and mocking the court orders by joining hands with anti-Sindh parties. In particular, efforts are being made to attack the civil rights of Sindh," Firdaus Naqvi said, adding that PTI has approached the court in this regard.
"We understand that the people of the province are affected by the floods, and provision of relief to the victims must be prioritised. However, the provincial government is not capable of providing relief to the citizens in this scenario. Relief can only be given by local representatives.
"We also have concerns regarding the Security Printing Press. It has been more than a month since the ballot papers were printed, so it must be ascertained as to who is entrusted with the custody of ballot paper books."
Naqvi alleged that the deputy commissioners in Sindh are mostly posted on political grounds.
He said that most deputy commissioners are members of Pakistan People's Party.
He questioned as to who will guarantee that there will be no rigging through ballot papers.
Published in The Express Tribune, August 27th, 2022.