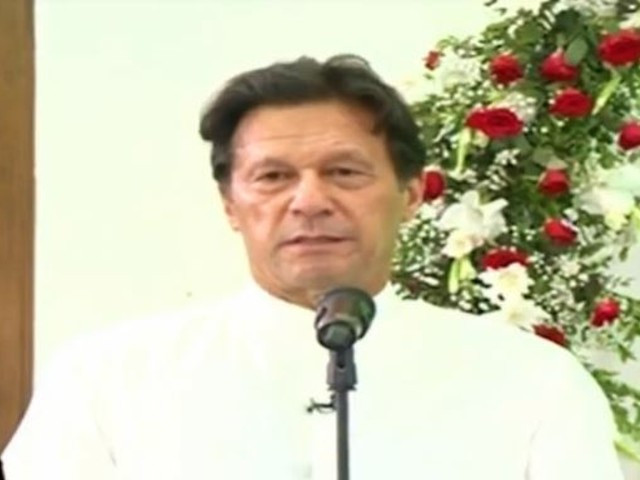 ---
ISLAMABAD:
Pakistan Tehreek-e-Insaf (PTI) Chairman Imran Khan has criticised the federal government for giving priority to ending cases against it instead of the victims of rain-induced floods, saying that the people of the country cannot be left at the mercy of this "incompetent group" and he will visit the flood-hit areas himself.
A meeting of the PTI political committee was held under the chairmanship of the former prime minister in which the current political situation was also discussed, according to sources.
The participants reviewed the flood situation in Punjab and Khyber-Pakhtunkhwa, briefing Imran on the flood situation in Sindh.
PTI leader Ali Zaidi said, "The Sindh government has left the people helpless."
After Karachi, he said, the performance of the "Sindh government in the rest of the province is in front of everyone".
The PTI chairman vowed that the PTI would not leave the flood victims alone, directing the Punjab and K-P governments to provide immediate assistance to the victims.
"The PTI cannot leave the people at the mercy of this incompetent group, as no one is ready to give money to Shehbaz Sharif."
In the meeting, the PTI public relations campaign and Imran's visit to Sindh also came under discussion.
The sources said that Imran decided to go to the flood-affected areas himself, adding that he would visit the affected areas of Punjab and K-P from today (Friday).
Senior PTI leader Fawad Chaudhry termed the Sindh government's relief efforts for the flood-affected people "failed". "The (Pakistan) Peoples Party has failed miserably. It has sunk the province economically and politically."
Talking to the media persons in Bani Gala, he said that the provincial governments need to fulfil their responsibilities properly.
"It is focused on arresting political rivals, including Haleem Adil Sheikh, while the people are devastated by the flood."
Fawad said, "Imran Khan will visit the flood-affected areas on Friday, while relief operations will be conducted in Dera Ghazi Khan and Rajanpur districts first."
He said that the country was brought into international disrepute by making a case of terrorism against Imran Khan.
"The judiciary is affected by such cases," Fawad said, urging the chief justice of Pakistan to take notice of this torture.
Fawad said that PTI leader Shahbaz Gill and journalist Jameel Farooqui were stripped and tortured.
"No one considers the order given by the acting Islamabad High Court chief justice as serious," Fawad said, adding that the judiciary of Pakistan should not be seen as a "partner in torture".
He vowed to bring those who tortured Farooqui and Gill before everyone. "We have given a clear message to the provincial governments that the only motto should be to serve the people."
COMMENTS
Comments are moderated and generally will be posted if they are on-topic and not abusive.
For more information, please see our Comments FAQ