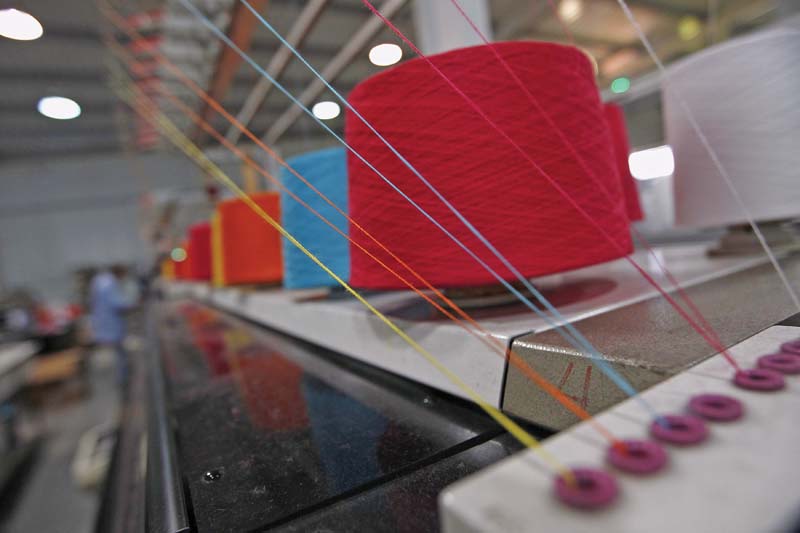 ---
KARACHI:
Textile exporters have indicated that if the approved regionally competitive power tariff of nine cents per kilowatt-hour (kWh) is discontinued, it will lead to further decline in textile as well as total national exports.
Exporters have appealed to the prime minister to continue the regionally competitive power tariff for the export-oriented textile sector to sustain and uplift exports, as per a letter written by Pakistan Hosiery Manufacturers and Exporters Association (PHMA) Chairman Abdul Rehman. The exporters are shocked to learn that the Cabinet Division has issued a corrigendum dated August 19, 2022 stating that the government of Pakistan has revised its decision taken on July 27, 2022.
This is with regard to the federal cabinet's approval of the rate of nine cents per kWh for the exportoriented industry applicable till the end of FY 2022-23. "This is a very alarming and unfortunate news which brings forth disastrous impact on the cost of manufacturing goods meant for exports as even the existing cost is already higher as compared to regional countries, whereby Pakistan exporters do business on a very narrow margin of 2% to 3%," he said.
"These rates should continue till at least FY23 to bring the sustainability factor as the textile sector contributes significantly to overall national exports. If this sector gets no relief, that will ultimately impact the overall economy," said Topline Securities textile sector analyst Saad Ziker. The results from these subsidised rates reflect the growth in exports during FY22, he added.
Countries that compete with Pakistan in global textile exports including Bangladesh, India, China and Vietnam give reduced quotations of up to 15% to foreign buyers as compared to those given by Pakistan. In contrast, exporters in Pakistan are battling hard to survive and compete on a very low profit margin, noted Abdul Rehman.
The withdrawal of the approved power tariff of nine cents per kWh shall turn out to be hugely disastrous for exports and must be continued in the national interest and for the sake of survival of export industries. This is all the more required given the uncertain economic conditions prevailing in the country, he added. The government should encourage exports and export-oriented sectors to have long-term sustainability in the balance of payments, noted Arif Habib Limited (AHL) Head of Research Tahir Abbas.
"However, the textile industry should also invest in efficiency and technologyoriented projects to make them competitive enough to compete in the international markets," he added. The value-added textile industry had previously achieved a milestone in exports with total national exports in FY22 amounting to $31.79 billion, of which textile exports were worth an impressive $19.4 billion. Likewise, hosiery exports touched the highest value of $5.12 billion, said Abdul Rehman.
Crucially, more than 40 industries are associated with the value-added textile export industry. However, due to recent economic uncertainty, national exports have declined 22.74% and textile exports declined 13.21% during the first month of FY23. The value-added textile sector is the backbone of the economy, earning the highest foreign exchange and generating urban employment as a labour-intensive industry, emphasised Abdul Rehman.
"Regionally competitive power tariff is necessary for an export-oriented sector such as textile so that it can be competitive in the international market. The results are also justified as textile exports touched the government target of $20 billion," said Aba Ali Habib Securities textile sector analyst Ali Asif. "In order to make exporters regionally competitive, the government should continue with subsidised rates of electricity and gas, otherwise our exports will start showing negative growth as buyers want to purchase products at the cheapest rates," said textile analyst Arsalan Hanif.
COMMENTS
Comments are moderated and generally will be posted if they are on-topic and not abusive.
For more information, please see our Comments FAQ