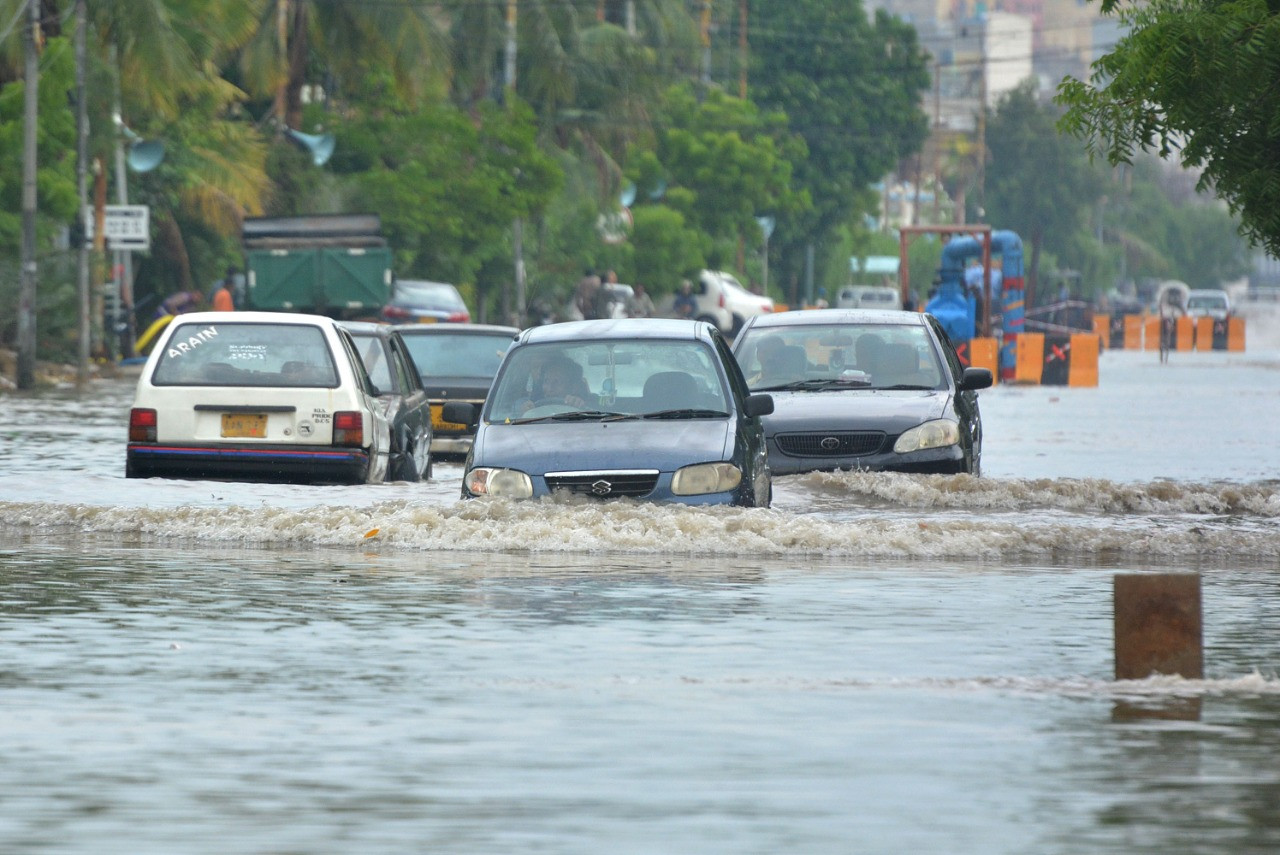 ---
KARACHI:
As heavy rains continues to devastate various districts of Sindh, writers, intellectuals, and civil society campaigners have appealed to the federal and provincial governments to not abandon the people at the mercy of vagaries of weather.
At the launch of a signature campaign, they expressed serious concern over the failure of National Disaster Management Authority (NDMA), Provincial Disaster Management Authority (PDMA) and other related departments to mitigate the suffering caused by the incessant rains in Sindh, Balochistan, Gilgit-Baltistan and South Punjab. "People are crying for help, but officials are nowhere to be seen to rescue them and no relief initiative is in sight," they said.
A letter bearing the signatures of 116 writers, intellectuals, and civil society campaigners was released to the media on Sunday. The letter criticizes government functionaries for poor planning and monitoring of the issue and its failure to dewater urban and semi urban areas which, according to them, has badly damaged the infrastructure, killed uncountable cattle and swept away standing crops, causing a death blow to the livelihood of daily wage small and medium enterprises.
The signatories include prolific writer Amar Sindhu, playwright and short story writer Noor ul Huda Shah, scholar and political activist Jami Chandio, academician Prof Dr. Arfana Mallah, rights activist Prof Dr.Imdad Chandio, development expert Naseer Memon, journalist Iqbal Mallah, Anis Haroon and Uzma Noorani of the Women Action Forum, activist Shahzadi Hussain, Professor Dr Nadia Agha and Barrister Zameer Ghumro.
They advised the federal and provincial governments to ask for international humanitarian aid to help the flood-stricken people. "It's the sole responsibility of the government to come forward and start rescue, relief and rehabilitation operations in the worst hit areas and prepare a solid contingency plan to prevent such incidents in the future," they said.
They say that they are dismayed at the lack of coordination between the divisional and district authorities, "Millions of people are still stranded in the rainwater. If they are not rescued in time, it will trigger a great humanitarian crisis," states the letter. They stressed the need for tents, clean water, food, medicines, hygiene kits, and mosquito nets. They also criticized a section of the media for neglecting the public interest issues by highlighting petty politics.
The government must revamp the municipal services in cities and towns, rehabilitate the villages, and offer incentives to those who lost their crops and cattle and other valuables. "Climate change is a reality. The government should encourage civil society organizations to develop different projects, including water conservation and rainwater harvesting.
Published in The Express Tribune, August 22nd, 2022.
COMMENTS
Comments are moderated and generally will be posted if they are on-topic and not abusive.
For more information, please see our Comments FAQ