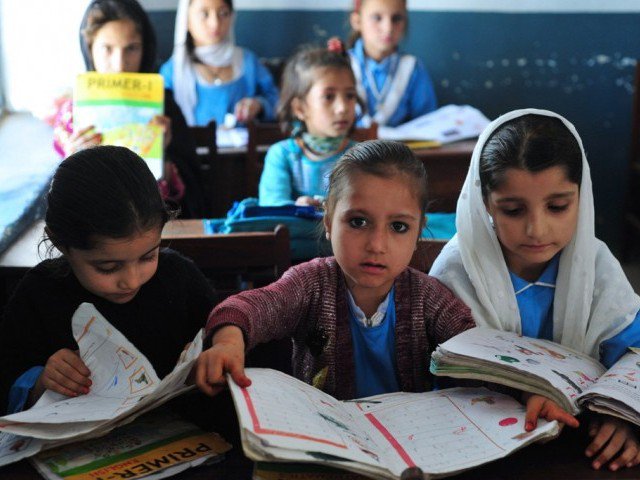 ---
KOTRI:
Sindh Textbook Board (STB) Jamshoro Chairman Pervaiz Ahmed Baloch has said that change in syllabus after 22 years caused delay in printing of textbooks.
During his visit to stationary markets in Karachi and Hyderabad he told the traders and shopkeepers that change in the curriculum caused a delay in the dispatch of the books to markets.
As per policy, the students of government get free textbooks. "Free books have been distributed among 4,145,219 students, studying in 48,635 government schools across the Sindh," he said.
A committee has been constituted to investigate the non-availability of School books in the markets.
As per details, Chairman Sindh Textbook Board Jamshoro, Pervaiz Ahmed Baloch paid a visit to Karachi's and Hyderabad's markets and reviewed the text books. Chairman Sindh's Text Book Board Jamshoro, Pervaiz Ahmed Baloch visited the markets of Hyderabad after Karachi and got information about the unavailability of textbooks. The chairman visited these markets on the complaints of unavailability of Sindh Text Book Board Jamshoro text books in the markets.
On this occasion, he said that in order to solve the complaints of lack of text books in the market, he paid a visit to other districts of Sindh including Hyderabad after Karachi. On this occasion he also formed a committee in order to have a check on the markets, which will submit its report regarding the availability of text books in the market on a daily basis.
He said that after a period of 22 years, changes have been made in the textbooks of 9th , 10th , first year and second year. Apart from this, these books have been printed in four colors for the first time in the history of Sindh Textbook Board Jamshoro.
He said that he visited the markets for immediate redressal of the complaints of late arrival of text books in the markets due to continuous downpour in the province.
He said that, despite the heavy rains, our team has worked day and night to ensure un-interrupted supply of the text books to the province markets.
He said that, apart from this, the Provincial Education Minister Syed Sardar Ali Shah is paying special attention to the Sindh Text Book Board. Text Books have been supplied to all education institutions across the Sindh. He said that as per the list given by DOs and TEOs, we have delivered the textbooks to Sindh's schools.
He said that, free books are being distributed among 41 lac 45 thousand 219 students, studying in 48 thousand 635 schools of 29 districts of Sindh.
Published in The Express Tribune, August 22nd, 2022.
COMMENTS
Comments are moderated and generally will be posted if they are on-topic and not abusive.
For more information, please see our Comments FAQ