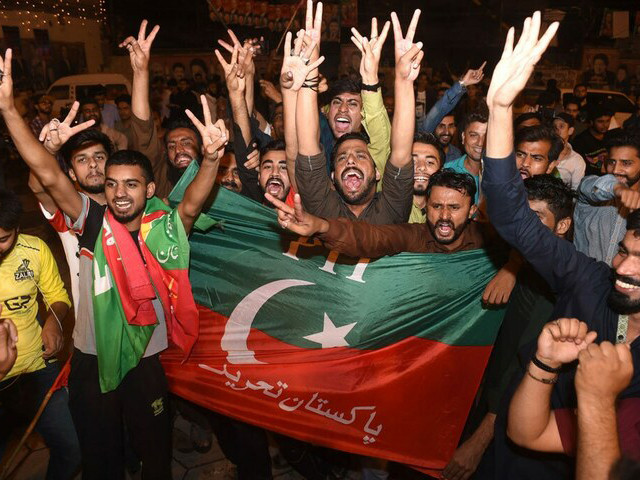 ---
KARACHI:
Mehmood Baqi Moulvi retained the National Assembly constituency, NA-245, from Karachi for the Pakistan Tehreek-e-Insaf (PTI), inflicting a crushing defeat on the Muttahida Qaumi Movement-Pakistan (MQM-P) in the by-election on Sunday.
Moulvi won by securing 29,475 votes – more than the total votes cast in favour of all other candidates combined. According to the unofficial results, Moeed Anwar of the MQM-P, who had the support of other ruling coalition parties, bagged 13,193 votes.
The Tehreek-e-Labbaik Pakistan (TLP) trailed third with its candidate Muhammad Ahmad Raza getting 9,836. Dr Farooq Sattar, who contested the election as an independent candidate, collected just 3,479 votes, followed by Muhammed Shahid of the Muhajir Qaumi Movement who garnered 1,177 votes.
The by-election was necessitated by the death of PTI's National Assembly member Amir Liaquat Hussain, who passed away in June this year. In the 2018 general election, the late Hussain won by securing 56,679 votes against 35,247 votes polled to Dr Sattar. The voting in the constituency began at the scheduled time of 8 am and continued till 5 pm. The polling remained peaceful, as no untoward incident was reported. However, the turnout remained low at 11.8%, indicating that the parties failed to bring out the voters in large numbers.
Read MQM faces tough challenge in NA-245
In all, 17 candidates were in the fray but many from the ruling coalition parties supported the MQM-P candidate, which is also a partner of the Pakistan Muslim League-Nawaz (PML-N)-led federal government.
Among other candidates, Syed Hafeezuddin of the Pak Sarzameen Party (PSP) garnered 1,081 votes, Aminullah of the Jamiat Ulema-e-Islam (JUI) collected 606 votes, and Muhammad Danish Khan of the Pakistan Peoples Party Parliamentarians (PPPP) got 425 votes.
Muhammad Ahmad Khan of the Pak Muslim Alliance got 334 votes, Aamir Zia of the Aam Log Ittihad got 26 votes, independent candidate Farrukh Niaz Tanuli got 379 votes, Kiran Masood got 132 votes, Qamar Ahmad Khan got 89 votes, Hassan Sabir got 17 votes and Sarmad Siddiqui got 11 votes.
A total of 30,760 votes were cast in the by-election, out of which 424 were rejected. The Election Commission of Pakistan had set up 263 polling stations. Of them, 60 were declared sensitive and 203 were most sensitive.
COMMENTS
Comments are moderated and generally will be posted if they are on-topic and not abusive.
For more information, please see our Comments FAQ