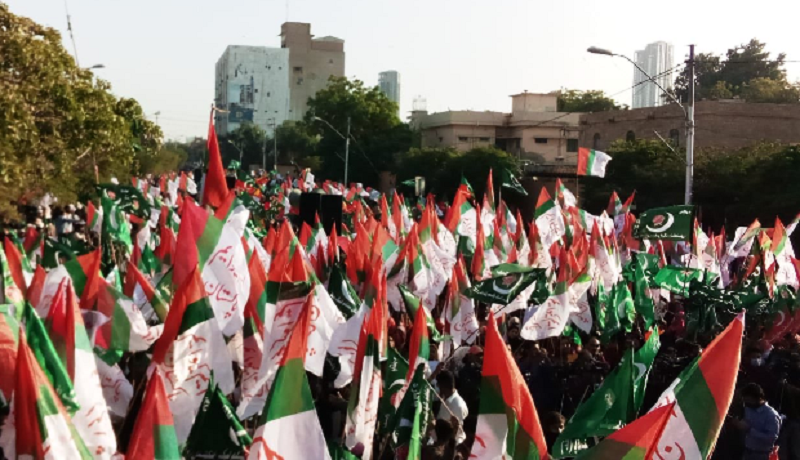 ---
KARACHI:
Stage is set, and people are waiting for the call, your time starts now, for the polling on the great performer Dr Aamir Liaquat's National Assembly seat NA 245.
As NA-245 constituency gears up for the by-elections, a close contest is expected in the National Assembly constituency even though electioneering was severely hampered by torrential rains, and Eidul Azha and other public holidays.
The MQM-Pakistan candidate enjoys the support of its allies in the coalition government in the center. This seat fell vacant after the death of Dr Aamir Liaquat Hussain, who had defeated Dr. Farooq Sattar of the MQM-Pakistan in the 2018 general elections by securing 56,673 votes against Sattar's 35,429 votes.
The breakdown shows that Muhammad Ahmed Raza of Tehreek-e-Labbaik Pakistan (TLP) had bagged 20,737 votes, MMA's Saif Uddin 20,143 votes, PML-N's Khawaja Tariq Nazir 9,682 votes, PSP's Dr. Sagheer Ahmed 6,222 votes, Muhajir Qaumi Movement's Muhammad Shafiq Ahmed 890 votes, ANP's Samina Huma Mir 606 votes, independent candidate Saleem Sachwani 996 votes, Arshad Ali 569 votes, Muhammad Jameel 524 votes, Abdul Khurshid Khan 183 votes and Abdul Anees Khan had bagged 80 votes.
As many as 166,869 votes were cast in this constituency. Of which, 2,866 were declared invalid and 164,003 valid. According to individual statistics, late Dr. Aamir Liaquat had defeated the MQM candidate by 21,244 votes, TLP's by 35,936, and MMA's by 36,530 votes.
In this by-election scheduled to be held on August 21, seventeen candidates are in the run for NA-245's seat. Among them the most prominent are PTI's Mehmood Baqi Moulvi, MQM's Moeed Anwar, TLP's Muhammad Ahmed Raza, and PSP's Syed Hafeezuddin.
PPP's Muhammad Danish Khan and JUI's Aminullah withdrew their candidatures and threw their support behind MQM's candidate in accordance with a decision taken by the federal ruling coalition.
According to political experts, the MQM-Pakistan has repeatedly alleged that its mandate in Karachi had been stolen in the 2018 elections, but now it has to prove that by winning this seat, especially at a time when PTI's popularity is at its peak.
Other factors that might dim the MQM chances include the TLP and the PSP as their candidates would divide the anti-PTI votes, the experts said, adding that MQM's former deputy convener Dr. Farooq Sattar is also contesting as an independent candidate which would also divide MQM's votes. This means the MQM-Pakistan is facing a tough challenge.
According to the ECP statistics, 263 polling stations have been set up for the by-election. Of these, 60 are "Sensitive" and 203 "Most Sensitive". There are 515,033 registered voters - 274,987 men and 240,016 women - in the constituency.
A comprehensive security plan has been prepared to maintain the law and order during the voting. The ECP has said that Rangers would be deployed at some of the "Most Sensitive" voting stations.
Published in The Express Tribune, August 18th, 2022.
COMMENTS
Comments are moderated and generally will be posted if they are on-topic and not abusive.
For more information, please see our Comments FAQ