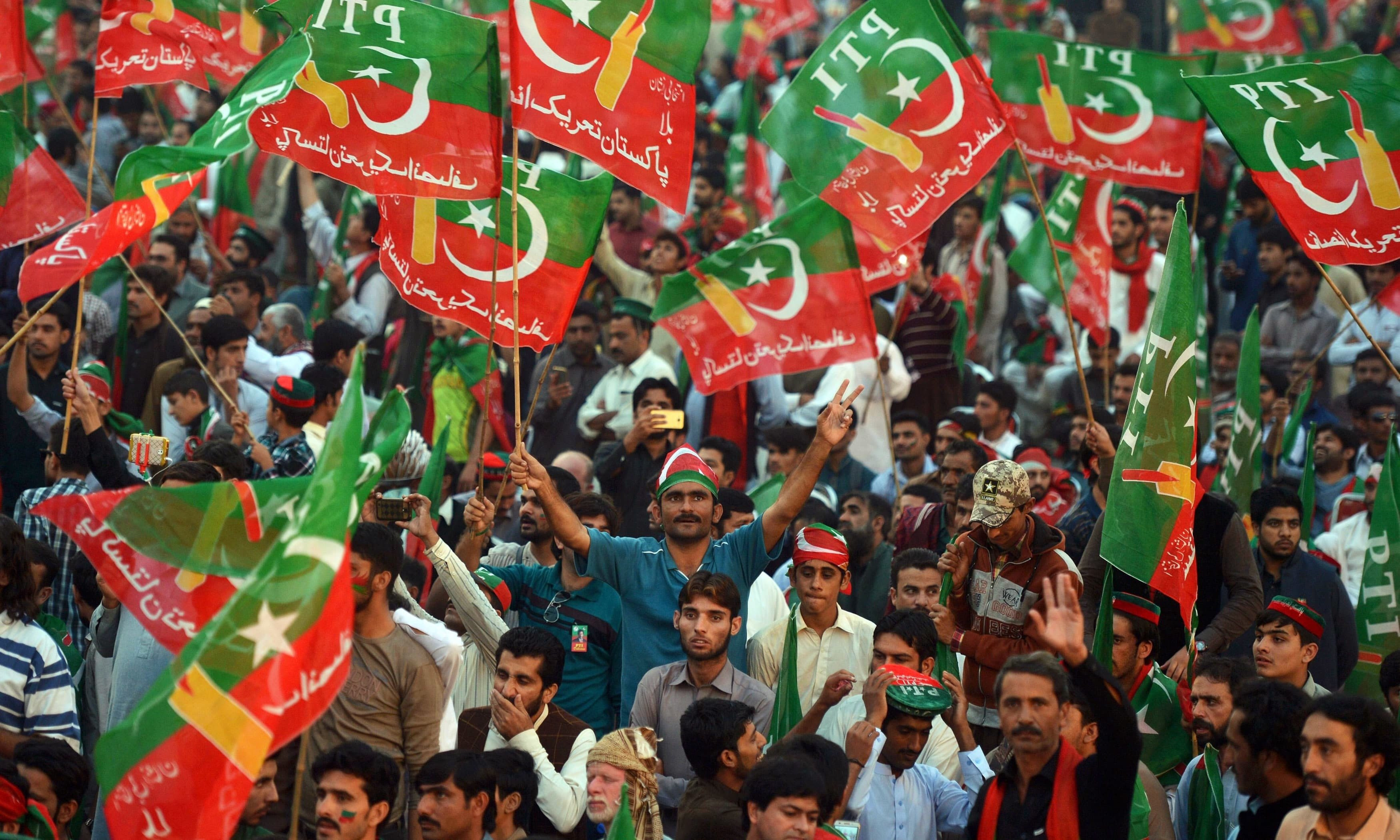 ---
Under a well-conceived move to mobilise the masses, Pakistan Tehreek-e-Insaf (PTI) on Thursday announced schedule of party chairman Imran Khan's marathon nationwide public gatherings to be held in 17 major cities across the country.
According to the details released by PTI Central Media Department, Imran would address the "grand public meeting" in Rawalpindi on August 21. The PTI would hold another meeting in Haripur on August 24, which would be addressed by the former premier.
Similarly, the PTI chairman will address a "record-breaking" rally in Karachi on August 26.
Also read: PTI to launch anti-govt drive from Karachi
According to the schedule, the PTI will hold a huge public rallies in Sukkur on August 27, in Peshawar on August 28, in Jhelum and Attock on August 29 and on August 31 respectively.
Moreover, PTI will hold massive public meetings in Sargodha and Gujarat on September 1 and September 2, respectively.
Also read: Govt 'decides' to put Imran, other PTI leaders on no-fly list
Imran Khan will also address public meetings in Bahawalpur on September 3, Faisalabad on September 4, Mardan on September 6, Bahawalnagar on September 7 in Multan and Sheikhupura on September 8 and September 9, respectively.
The party's public meeting will be held in Gujranwala on September 10.
The party statement said Imran would also visit Balochistan and address a public meeting in Quetta on September 11.
COMMENTS
Comments are moderated and generally will be posted if they are on-topic and not abusive.
For more information, please see our Comments FAQ