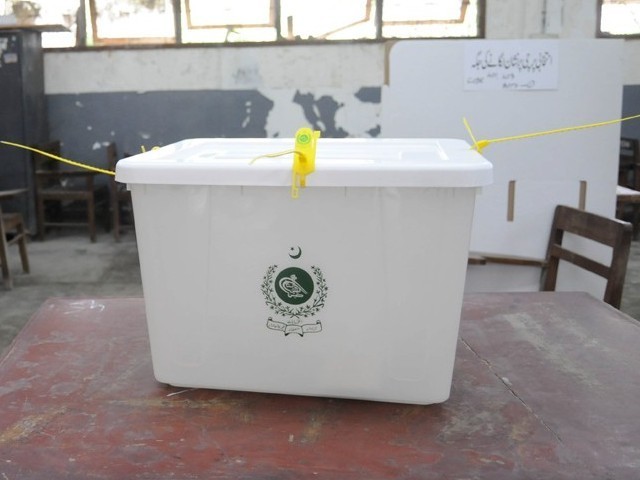 ---
LAHORE:
The local government elections in Punjab are likely to be delayed further as the Pakistan Tehreek-e-Insaf (PTI) government is once again considering scrapping or amending the Pakistan Muslim League-Nawaz's (PML-N) Punjab Local Government Act 2022, The Express Tribune learnt on Wednesday.
After coming into power in Punjab, the PML-N Hamza Shehbaz's government scraped the PTI's local government act by introducing its own version of local government law in June. However, after the fall of the PML-N government in a result of by-elections in 20 constituencies of Punjab, the PTI government has once again decided to bring his own version of local government system in the province.
Presiding over a meeting here on Wednesday, Punjab Local Government Minister Mian Mahmoodul Rashid indicated that the PTI government wanted to hold the local government elections at the earliest for which the new Punjab Local Government Act will be passed through the provincial assembly.
In order to empower the local government system in true sense, the government will introduce new local government law as per the vision of PTI Chairman Imran Khan, he said and added that the new local government system will help resolving local issue at local level through local elected representatives of the community.
The minister directed officials concerned to prepare draft of amendments in the Local Government Act by next Monday.
The proposed amendments would be first submitted to Punjab Chief Minister Chaudhry Pervaiz Elahi and PTI Chairman Imran Khan for their approval, after which the bill would be passed by the assembly.
The minister agreed on the local government secretary's proposal to remove imbalance in ration of general and reserved seats in the new law and instructed Local Government Department to remove all obstacles in the course of conducting local bodies election without delay by maintaining effective communication with the Election Commission of Pakistan.
Rasheed said the Local Government Act 2019, passed by PTI government, was closer to the aspirations of the people but the PML-N-led collation government changed it just for the sake of its ego.
The meeting deliberated upon different aspects of the new Punjab Local Government Act, while the Local Government Secretary briefed the Minister on anticipated amendments in new proposed LG law.
Member Punjab Assembly Ahmed Khan Bhachar, Special Secretary Local Government and other officers also participated in the meeting.
Published in The Express Tribune, August 18th, 2022.
COMMENTS
Comments are moderated and generally will be posted if they are on-topic and not abusive.
For more information, please see our Comments FAQ