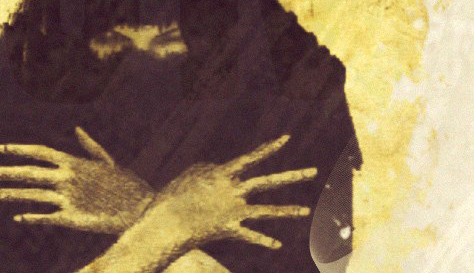 ---
CHAK JHUMRA:
Police have arrested six people accused of kidnapping a young woman and her brother and subjecting them to torture.
The complainant, who is a final year student of BDS, filed a case in which she stated that Ana Ali, daughter of accused Danish Ali, a resident of Paradise Valley in Sheikhupura, was a friend of hers since their school days and she (the complainant) often visited her house. The complainant alleged that during these visits the accused Danish Ali starting taking interest in her and even formally sent a proposal which she rejected.
The complainant alleged that after she rejected the proposal, the accused through his daughter Ana Ali began to put pressure on her to change her mind and accept the proposal. However, she remained steadfast and stood by her decision.
The complainant alleged that the accused even began to send her death threats. After those threats, the complainant said that she decided that from now on she would have nothing to do with her friend and her family.
The complainant alleged that on August 9, when her brother, Hasan Ghafoor Ali, who had come from England, and his friends, Malik Ali Awan, Ali Alvi and she herself were at home, accused Sheikh Danish Ali, his daughter and Faizan, Shoaib and Khan Muhammad barged into their house and started torturing her and her brother at gunpoint. They entered her bedroom, took an expensive mobile phone, Rs500,000 cash and two bangles worth Rs450,000.
The complainant said that the accused then kidnapped her brother and herself and took them to their residence.
"The accused tortured me and my brother and abused me in different ways and compelled me to lick their shoes. Later, accused Sheikh Ana Ali and Maham made a video of me while cutting my hair with scissors on the instruction of accused Sheikh Danish and made the video viral on social media," she added.
She also alleged that Sheikh Danish Ali tried to rape her.
She alleged that accused Sheikh Danish had raped her many times before.
In this regard, accused mill owner Malik Sheikh Danish had said that he didn't know the girl, and he and his family was being blackmailed.
The Women Police Station has registered a case under various sections against the accused.
The City Police Officer, Omer Saeed Malik, took notice of the incident and formed a special team headed by the SP of Madina Town.
The CPO said that protecting the honour and rights of women was one of the top priorities of police.
Published in The Express Tribune, August 17th, 2022.
COMMENTS
Comments are moderated and generally will be posted if they are on-topic and not abusive.
For more information, please see our Comments FAQ