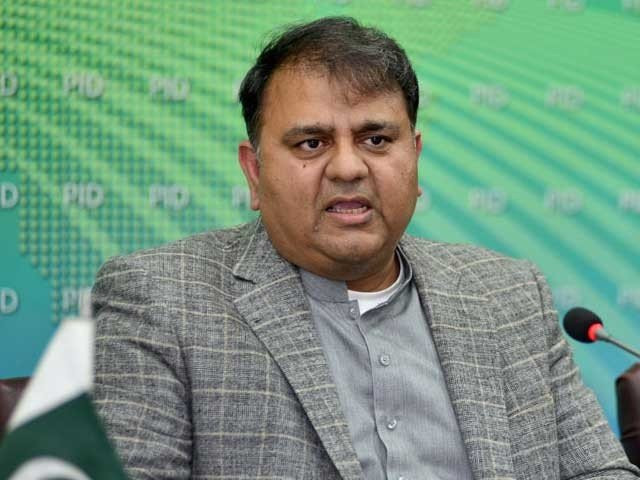 ---
LAHORE:
Warning the government against raiding Imran Khan's Banigala residence, PTI senior leader Fawad Chaudhry Fawad said the houses of the PML-N's leaders were also "within arm's reach", hinting that any such move would be responded with the same.
He said any action by the federal government against the PTI would further deteriorate the economy and push the country towards crisis. "We do not want to take to streets. If the PTI starts a street movement, the government will not last five days and added that right now they only wanted fresh elections without any discord," he said.
Commenting on Shahbaz Gill's case, Fawad Chaudhry said the wife of Gill's driver was suffering. "The women of the driver's families were dragged by the police." He was confident that by Monday, Gill would get bail.
He challenged Prime Minister Shehbaz Sharif and JUI-F chief Maulana Fazlur Rehman to contest elections against the PTI Chairman Imran Khan and then we will know who was most popular in the people.
Responding to a question, he said: "We are ready to talk to the government once it announces a date for the new elections. We are ready to deliberate with the government on elections framework."
Talking about the PTI's Lahore power show in the provincial capital, he said, the PTI Chairman Imran Khan will unveil the party's way forward for his 'Haqeeqi Azadi' (true freedom) movement.
He said the Punjab government will investigate incidents relating to the police brutality against the party workers on May 25, during the PTI's long march.
Speaking to the media on Saturday, the PTI leader highlighted that the party has already written a letter to the Punjab government to investigate the incident within 15 days. Federal Interior Minister Rana Sannaullah and the Pakistan Muslim League-Nawaz's (PML-N) Atta Tarar will also be included in the probe.
Chaudhry said PML-N leaders should clarify their position on the matter. "They are not picking up people; they are just investigating people, which is their right. However, if they hide in the capital then there would be no other option but to declare them wanted" he maintained.
He also came down hard on the former chief minister of Punjab Hamza Shehbaz for 'fleeing to London'.
COMMENTS
Comments are moderated and generally will be posted if they are on-topic and not abusive.
For more information, please see our Comments FAQ