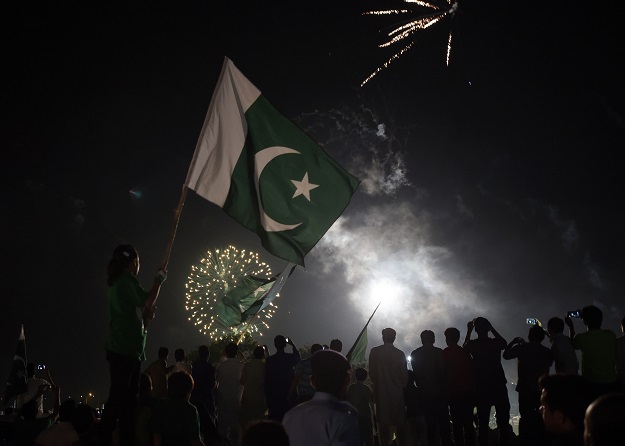 ---
Prime Minister Shehbaz Sharif will launch the re-recorded national anthem on the occasion of Pakistan's 75th Independence Day on Sunday.
He is the second elected Prime Minister, after Liaquat Ali Khan, to have this unique honour.
The national anthem has been re-recorded after 68 years, with the participation of 155 singers, 48 musicians and 6 bandmasters. Taking an inclusive, gender-balanced approach, the anthem features vocalists from diverse regional, cultural, and ethnic backgrounds, from various religious faiths and musical genres. The brass bands of all three-armed forces also participated in this national effort.
Some of the renowned vocalists singing the re-recorded anthem include Abdullah Qureshi, Bilal Saeed, Fakhir Mehmood, Humaira Javed, Taj Mastani and Umair Jaswal.
PML-N leader Khawaja Saad Rafique shared a teaser of the re-recorded national anthem on Twitter.

The project has been completed in collaboration with various departments including the Ministry of Information and Broadcasting and ISPR.
The re-recording of the National Anthem originally began in August 2017, during the previous tenure of PML-N government. Maryam Aurangzeb continued the project when she was appointed as the minister for information and broadcasting in April,
COMMENTS
Comments are moderated and generally will be posted if they are on-topic and not abusive.
For more information, please see our Comments FAQ