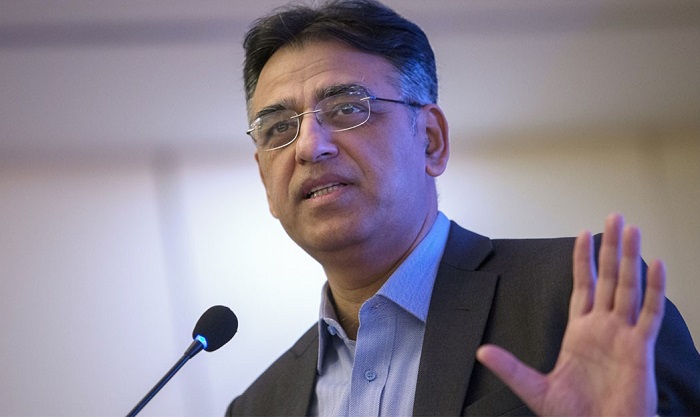 ---
ISLAMABAD:
PTI Secretary General and former planning minister Asad Umar on Monday said that he was approached for a minus-Imran Khan formula before the no-confidence vote against the then premier.
The PTI Chairman was removed from office in April through a no-trust motion, claiming his ouster was a US-backed move.
"This incident took place two or three days before the no-trust vote. I received a call from Bani Gala, asking me to reach there immediately," Umar said, while talking to a private news channel.
Without naming the people who called him, the PTI leader said that some individuals approached him upon his arrival at Bani Gala.
"They shared with me this 'brilliant idea' of proposing three names in place of Imran Khan [as premier] and suggested that my name will be added to it," Umar said.
The former minister maintained that he responded to those people, saying that they were "out of their minds" as PTI was "nothing" without its chairman, Imran Khan.
Meanwhile, the PTI leader said that in line with professionalism, the best person to lead the army should be appointed to the office of the chief of army staff.
"But a controversy will erupt if a controversial government appoints an army chief. It is better that a new government, with a fresh mandate, appoints the next chief," he said.
"All armed forces chiefs who have directly or indirectly intervened [in political matters] were the ones who were appointed by the premiers [who thought they might favour them]," he added.
COMMENTS
Comments are moderated and generally will be posted if they are on-topic and not abusive.
For more information, please see our Comments FAQ