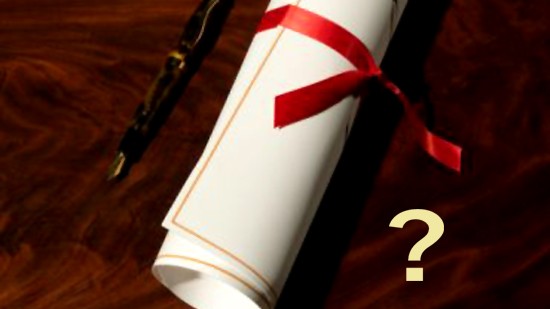 ---
HYDERABAD:
As the tug of war between two groups of academicians to wrest administrative control of Isra University from each other intensified, one group managed to get the disputed chancellor of the other group arrested under the charges of issuing a fake degree.
According to what is being narrated by the Kazi family, whose member Prof Dr Hameedullah Kazi was arrested on Saturday night on charges of issuing fake degrees, heavy police contingents raided their homes as if they were wanted criminals.
Hameedullah, who secured bail against a surety of Rs50,000 from a local court on Sunday, told the media that he and his family were harassed and humiliated as some eight to 10 plainclothesmen accompanied by two or three persons in uniform entered their home. "I was pushed like a criminal and dragged to a vehicle. The police also took away my father's mobile phone, CCTV camera recorder and my son's gaming console."
According to him, the police asked him to cover his face with his kameez [shirt] because he is being shifted to an undisclosed location. Half an hour later he found himself locked up in Budhani police station where he was kept for over three hours as his family ran from pillar to post to know about his whereabouts.
The police later shifted him to Hatri police station where he spent the rest of the night. He was brought in shackles before the court. During the hearing, the judge pointed out contradictions in the sections of Pakistan Penal Code (PPC) and content of the FIR. He also asked the police to remove the handcuffs of the chancellor. He said the FIR refers to some conspiracy against the university but no section of PPC pertaining to that offence has been inserted.
"This all has been done on behalf of Dr Nazir Ashraf Laghari whom I had suspended from the post of the VC [of Isra university]," he alleged, blaming the police for acting like personal servants of Laghari.
He appealed to the Supreme Court and IGP Sindh to take notice of partisan action of Hyderabad police who knew about the legal dispute between Kazis and Laghari but still took action on the complaint of one side.
The police took action after Zaid Ahmed Laghari, managing director of Isra University and son of Isra's disputed vice chancellor Dr Nazir Ashraf Laghari, lodged an FIR at Hatri police station nominating four persons of Kazi group.
The Kazi and Laghari families have been at loggerheads and are fighting legal battles as well to establish their right to the headship of Isra University since November, 2020. The former side claims that Karachi and Islamabad campuses are in their control while the latter has been heading the main campus of Hyderabad. And this academic clash is known to all in the city, especially the police.
Chancellor Kazi, Vice Chancellor Ahmed Waliullah Kazi, Controller Sultan Kazi and registrar Roshan Bhatti have been nominated under sections 420, 467, 468, 471 and 34 of Pakistan Penal Code.
The complainant Laghari claimed that he received through post the degree and other documents of the varsity's student Muhammad Sheeraz, who graduated from Islamabad campus under control of Kazi's, in his office. When he verified those documents from controller exams Tariq Sammo, they turned out to be 'fake'. Sammo told him that the degree contained the signatures of Waliullah, Sultan and Roshan who are not authorised by the university.
The FIR does not state that the degrees were verified from the Higher Education Commission.
Some days before lodging the FIR Isra Hyderabad's registrar Abdul Qadir Memon issued a notice for the attention of the parents and students stating that Karachi and Islamabad campuses are issuing fake degrees. "... are trying to rob students and destroy their future by issuing fake degrees," the notice read. It added that the HEC and other institutions' approved signatories of Isra were VC Nazir Ashraf Laghari, controller exams Tariq Sammo and registrar Memon. That notice was allegedly circulated on social media.
The Kazis challenged this notice in the Sindh High Court which, on August 5, restrained from issuance or circulation of any such notice or indulging in some social media campaign until the court decided the matter.
Published in The Express Tribune, August 8th, 2022.
COMMENTS
Comments are moderated and generally will be posted if they are on-topic and not abusive.
For more information, please see our Comments FAQ