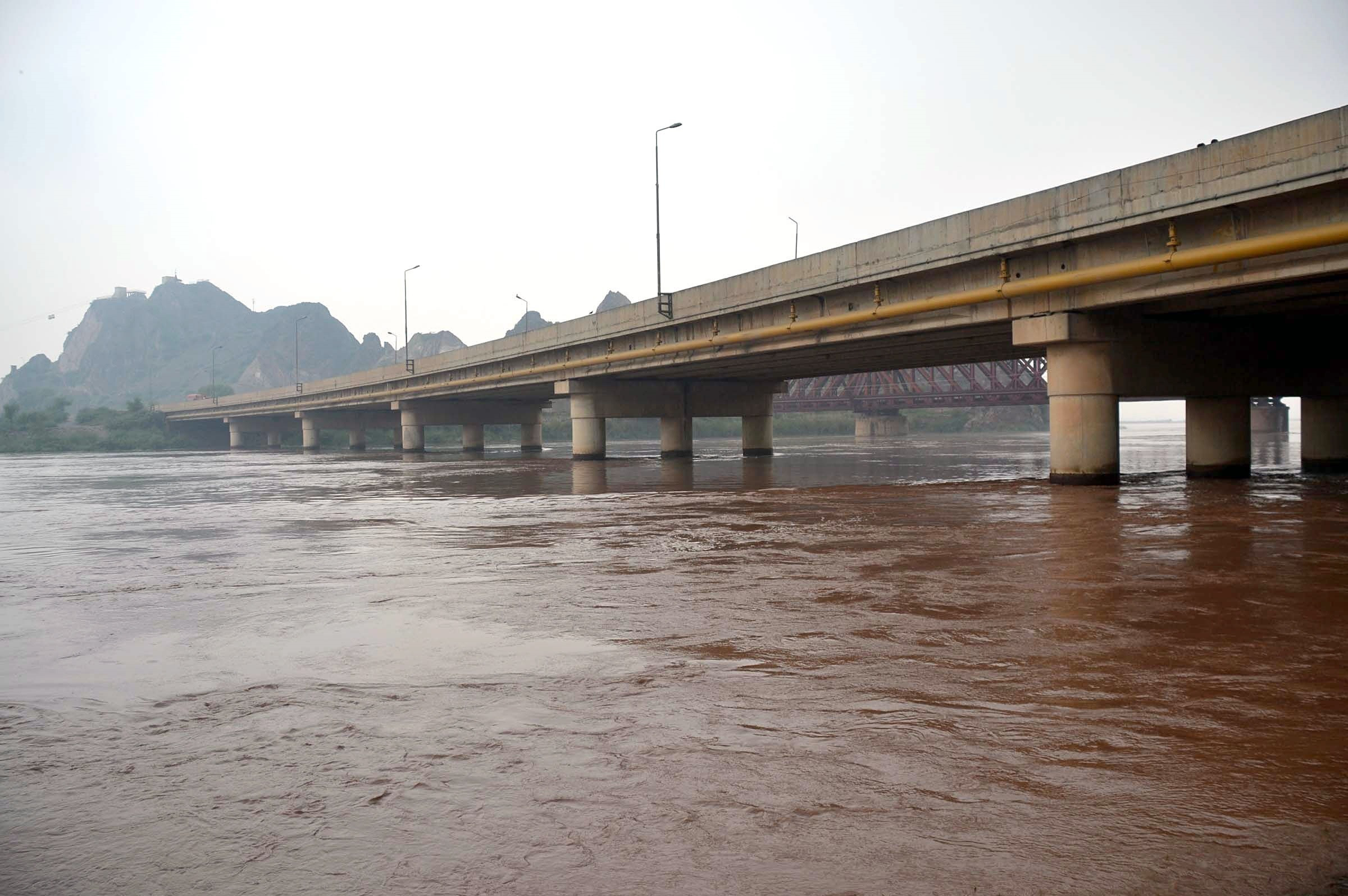 ---
KARACHI:
The densely-populated Liaquatabad area has virtually become a cesspool after the recent heavy monsoon rains in the city. An unbearably foul smell hangs in the air as rainwater mixed with sewage could not be drained out from the roads and streets, making the life of local residents and traders miserable.
Piles of garbage and stinking slush have become breeding grounds of mosquitoes and houseflies, which has increased the risk of outbreak of waterborne diseases and other epidemics in the locality, local residents told The Express Tribune.
The local business community says that it has complained multiple times to the relevant authorities, but all their complaints fell on deaf ears. The business community has tried to drain out the stinking slush and garbage on a self-help basis, but it was not enough.
The continuous apathy of municipal authorities towards the plight of this locality, which is named after the first prime minister of Pakistan, Liaquat Ali Khan, is criminal, according to the residents.
Nine Union Councils of Liaquatabad have been inundated with foul-smelling rainwater and sewage. Some families have locked their homes and shifted to their relatives' in other parts of the city. The situation has not improved since The Express Tribune last surveyed Liaquatabad about a week ago.
In the Liaquatabad No. 4 furniture market, business has come to a standstill as the streets and roads are still inundated with rainwater and sewage. Buyers avoid coming here as they have to wade through dirty slush, inflicting financial losses on shopkeepers.
The business community regretted that the authorities have deliberately shut their eyes to their plight even though they pay millions of rupees in taxes. "All political parties claim to own Karachi but do nothing to make it livable for its people," one trader said. "The covers of 17 manholes are missing which have become death traps for drivers, motorcycle riders and pedestrians."
The businessmen demanded of Sindh Minister for Local Government Syed Nasir Hussain Shah to direct the authorities concerned to immediately drain out the rainwater and sewage from the streets and roads of Liaquatabad, the most important area of District Central.
The residents also criticised the local bodies for the piles of garbage and stagnating filth and sewage water, leaving them at the mercy of waterborne diseases.
Published in The Express Tribune, August 8th, 2022.
COMMENTS
Comments are moderated and generally will be posted if they are on-topic and not abusive.
For more information, please see our Comments FAQ