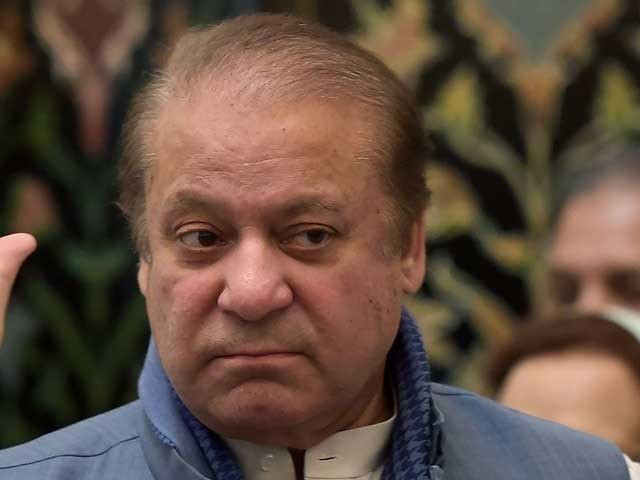 ---
LAHORE:
Amid swirling speculations about PML-N's supreme leader Nawaz Sharif's homecoming, a majority of the party's parliamentarians wants him to return to the country to save his rudderless party which was sailing through pretty turbulent waters, a well-placed party leader said.
A party parliamentarian speaking on the condition of anonymity said they were aware of the media reports about the elder Sharif's possible return. However, there was no confirmed development in this regard internally.
He said that the matter of his return was now beyond his and his family's wishes, stressing it had become a necessity for the party supremo to save his party. "He should and must return at the earliest," he emphasised.
The parliamentarian of the embattled party reckoned that Nawaz Sharif will have to overcome his fears of potential hardships that await him upon his return for the sake of his party's future. "Cases should not stop Nawaz Sharif from returning now especially knowing that party is currently passing through testing times."
Read more: 'Difficult decisions' cost PML-N dearly: Nawaz Sharif
He noted that the concerns expressed by Federal Minister Mian Javeed Latif over the party not doing enough to get Nawaz Sharif absolved from the politically motivated cases were legitimate. He admitted that indeed the party has not been able to make any considerable progress in the last few months.
"This state of a lull in the given matter is not justifiable no matter what the hiccups were," the party leader feared.
Need for a fresh narrative
The PML-N leader went on to point out that the party was in dire need of a new narrative to appease its voters, saying that the overused narrative of 'vote to izzat do (respect the ballot) had died down. The party does not have any narrative now, he added.
He said the party leadership should hold meetings to come up with a "sellable narrative" at par with PTI's popular rhetoric.
He revealed that there was a debate within the party that if the party had not accepted to offer a compromise on government, the 'vote to izzat do' narrative would have pummelled PTI in general elections.
"By forming a government, PML-N breathed life into PTI's deflating popularity. It was us who washed all PTI's sins and shouldered all their mistakes," he said.
"However, what was done was done, now it was important for the party to get to grips with the ground reality and develop a practical narrative. A new narrative can be mainstreamed in about a month."
Also read: Nawaz tasks Maryam with countering Imran's narrative
He said that from how PTI's protesting workers were mistreated, to what unfolded in the provincial assembly during their tenure, is not politics. "Politics is not about unabashedly hanging on to power. Every political party instead of doing politics, of late, is looking toward 'gate number four'," he stated in a tacit reference to the establishment.
"Every political party wants to be in their good books and have their backing. He said that thus far they do not know of any commitment which was not met from the 'other end' from which they can deduce that they were double-crossed."
When asked if party leadership in London was satisfied with Finance Minister's performance, he said that he does not have any direct acknowledgement of that "but if I were them I would not be satisfied".
Another senior party leader taken to be close to Sharif's family not only refused to answer the question of Nawaz Sharif's return but also said that asking him the question of his return was akin to making fun of the party's inabilities and failures.
It is pertinent to mention here that there were rumours of Nawaz Sharif's return to Pakistan soon, and these rumours were being aired by people from within the party. But these rumours were nothing new, as many leaders have in different times speculated about his return.
COMMENTS
Comments are moderated and generally will be posted if they are on-topic and not abusive.
For more information, please see our Comments FAQ