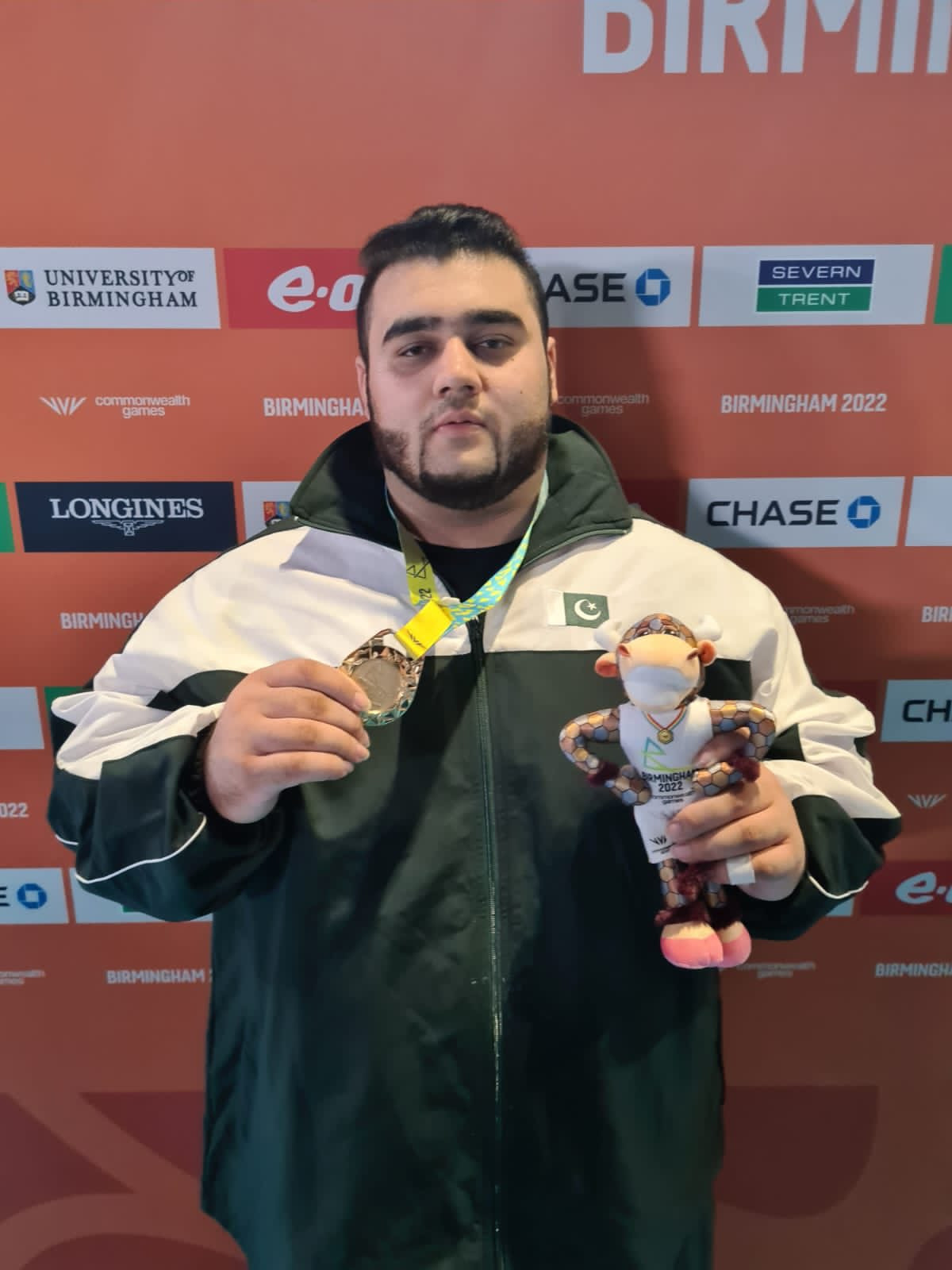 ---
LAHORE:
Pakistani weightlifter Nooh Dastgir Butt has set his eyes on 2024 Paris Olympics after he delivered gold for the country at the ongoing Commonwealth Games.
Nooh represented Pakistan in the +109kg event and lifted 173kgs in snatch and 232kgs in clean and jerk to rewrite the Commonwealth Games records in the category, late on Wednesday.
Speaking to Express from Birmingham, Nooh said he did what he had promised by winning gold for Pakistan.
"Now it is the government's turn to come forward and support weightlifters in Pakistan," said Nooh.
"This gold medal will also motivate up and coming weightlifters in the country."
Nooh dedicated his win to his family and revealed he had to fight his way back from hopelessness.
"Two years ago my morale was really low. My father pushed me to get back up again. I kept working hard after that and never looked back since then."
Nooh also thanked overseas Pakistanis for supporting him from the stands.
Meanwhile, the Pakistan Sports Board has announced Rs50 lakh as prize money for Nooh, as per the PSB policy.
Director General PSB said that whoever wins a silver medal at the Commonwealth Games will receive Rs30 lakh, while a bronze medal winner will bag Rs10 lakh from the government.
He also revelated that whoever wins a gold medal at the Olympics will receive Rs1 crore, as per policy.
COMMENTS
Comments are moderated and generally will be posted if they are on-topic and not abusive.
For more information, please see our Comments FAQ