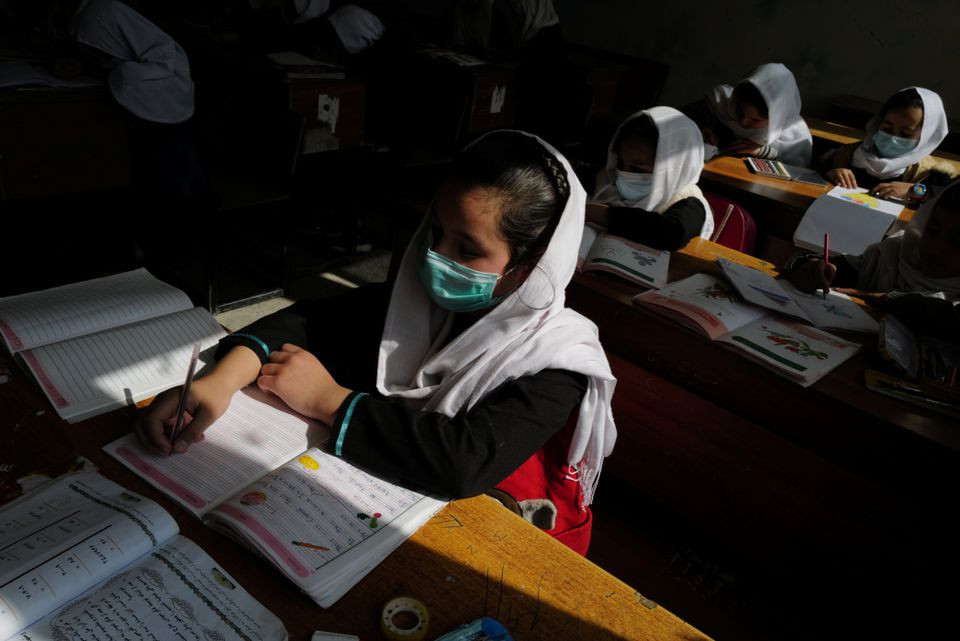 ---
PESHAWAR:
Khyber-Pakhtunkhwa (K-P) Minister for Elementary and Secondary Education Shahram Khan Tarakai has said that the enrollment campaign under the name of 'Parega to Barega Khyber-Pakhtunkhwa' (meaning roughly, KhyberPakhtunkhwa to progress with literacy) has been started in all the province's schools. He said that regular classes will start in the winter zone schools from August 1, and the enrollment drive will also continue.
Similarly, the admission campaign in summer zone schools will also start from August 1. However, regular classes will start from August 15. In the summer zone, from 1st to 14th August, only school heads and teachers will come to school for the admission and enrollment campaign, he added. The education minister said that this year admissions will continue in both first and second shift schools simultaneously so that the children working in the first shift can also get an opportunity to study. He said that this year the entire admission campaign process will be digitized for which the education department has created an app.
Complete data of all children would be available online on the dashboard. All the record of the newly admitted students promoted to middle, high and higher secondary level will be put in the database. The minister said that this year a target of enrolling one million children has been set for which admission campaign will be conducted at every district, tehsil, village council and circle level. Local elders, senior students, parent-teacher council members, scouts and school heads will this year conduct door-to-door admission campaign to enroll children in schools.
Tarakai said that the schools offer free textbooks, and have excellent educational facilities and competent teachers. The government has fulfilled its responsibility and appealed to the people to fulfill their responsibility by enrolling children in schools. It may be mentioned here that recently the provincial government has come under heavy criticism for delay in the provision of free textbooks due to the non-availability of funds. Provincial government provides free textbooks to children in schools and each year the process is completed by April 15.
This year, however, it is yet to start due to the nonpayment of funds to the K-P Text Book Board by the finance department. For the past several years, the finance department has been insisting that the text book board utilize its own resources to print these books instead of looking for funds, an idea being resisted robustly by the text book board. In the end children are the ultimate losers as even those students who study in private schools are without certain books that are printed and provided to book dealers by the text book board.
COMMENTS
Comments are moderated and generally will be posted if they are on-topic and not abusive.
For more information, please see our Comments FAQ