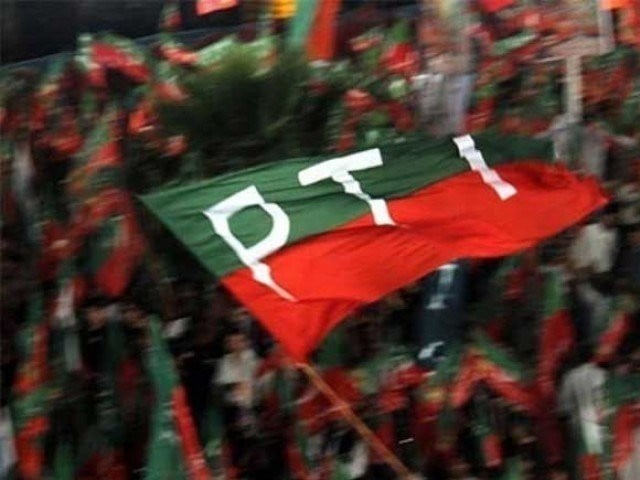 ---
As the prohibited funding case continues to linger on, with both the government and the opposition trading barbs on the matter, a report published by the Financial Times (FT) has added fuel to the fire by alleging that the former ruling party directly benefited from foreign funding.
According to the report, Arif Naqvi, the founder of the Dubai-based Abraaj Group, held a cricket tournament at Wootton Place, with guests asked to pay between £2,000 and £2,500 each. The money, it added, was said to go to unspecified "philanthropic causes".
Although the fees were paid to Wootton Cricket Ltd, a Cayman Islands-incorporated company owned by the Abraaj founder, it was used to fund the Pakistan Tehreek-e-Insaf (PTI), with £2 million paid by Sheikh Nahyan bin Mubarak al-Nahyan, a member of Abu Dhabi's royal family, the report added.
It is illegal for foreign nationals and companies to fund political parties in Pakistan. However, between February 28 and May 30, 2013, the account maintained by Wootton Cricket Ltd received millions of dollars from local and foreign citizens, and the money was eventually diverted towards the PTI, the report added.
While the scrutiny committee of the Election Commission of Pakistan (ECP) identified Wotton Cricket Ltd as a company sending funds to Pakistan, it did not identify Naqvi as its owner, despite the same being reported previously.
In its January report, the ECP said Wootton Cricket had transferred $2.12 million to the PTI but didn't reveal the original source of the money. Naqvi has acknowledged his ownership of Wootton Cricket and denied any wrongdoing.
The FT report also stated that Naqvi's Abraaj Management Ltd directly transferred $1.3 million to a bank account maintained by the PTI in Pakistan, and the expense was added to the record of a holding company that controls K-Electric, the power provider company owned by Naqvi as well.
It stated that following the receipt of money from the UAE royal, Abraaj transferred another $1.2 million to Pakistan, explicitly telling a company executive via email that it was intended for the PTI.
The report then went on to discuss Naqvi's rise and fall, and his bid to sell control of K-Electric to Shanghai Electric Power for $1.77 billion, for which he allegedly authorised the payment of $20 million to Pakistani politicians to gain their support.
KE spokesperson Imran Rana tweeted that they had reviewed the article published recently by a London-based publication and "can confirm that it contains no allegation directed specially towards K-Electric".
"We would like to highlight that K-Electric has never made any payment to, nor received payment from, a Wootton Cricket Ltd.
"K-Electric has not repatriated a single dollar to its holding company since privatisation and therefore there is no basis or possibility of any such payment being made using the company's resources."
The spokesperson clarified that any attempts to link KE to the payments is "false and based on misrepresentation of information".
Rana explained that KES Power, the consortium of KE's principal investors, had appointed a firm (Abraaj Investment Management Ltd) to manage its affairs in 2009. "This contract ended in 2020 and the management firm has no bearing on KE matters since."
Further, the FT also reached out to PTI Chairman Imran Khan, who confirmed his presence at the cricket event but said that he was neither aware of Abraaj providing $1.3 million through Wootton Cricket Ltd nor his party receiving any money that originated from the UAE royal.
He told FT that "it will not be appropriate to prejudge PTI".
'Honest and trustworthy?'
Following the publication of the report, the government fired a broadside at the former premier over the information published therein.
Minister of State for Petroleum Dr Musadik Malik, while addressing a news conference in the federal capital, said: "Illegal money and black money have been provided to the PTI under the pretext of funding." He said that Naqvi, a provider of "black money", had interests in Pakistan.
"How is Imran Khan, who receives millions of pounds of black money, honest and trustworthy?" he wondered.
The state minister said that under the Constitution of Pakistan, no political party could accept funds from foreign nationals or foreign companies.
COMMENTS
Comments are moderated and generally will be posted if they are on-topic and not abusive.
For more information, please see our Comments FAQ