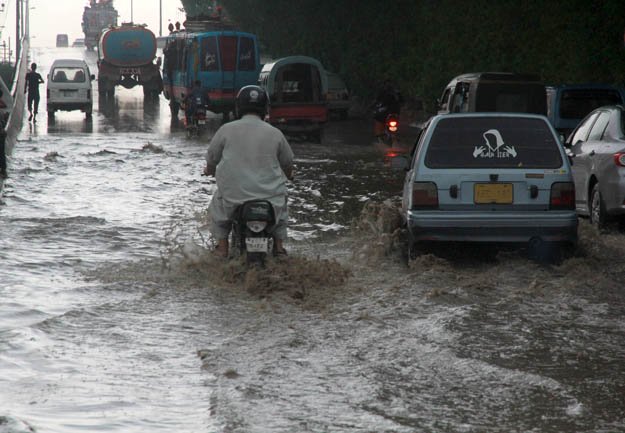 ---
KARACHI:
The second phase of local government elections in 16 districts of Karachi and Hyderabad divisions and the by-election on NA-245 seat have been postponed.
According to the spokesperson of the Election Commission of Pakistan (ECP), the second phase of local elections in Sindh has been postponed due to possible monsoon rains. The polls were to be held on July 24, which will now be held on August 28.
Moreover, due to Muharram and weather conditions, the new date of election of NA-245 Karachi has also been set as August 21. Earlier, the by-election for this seat of the National Assembly, which was vacant due to the death of Aamir Liaquat, was to be held on July 27.
It should be noted that all the arrangements for the LG elections were complete, and the ballot papers and other electoral materials had also been delivered to the districts.
This paper previously published the news of receipt of various requests on the rain situation and the electoral body seeking a report on the same from the provincial election commission.
According to the announcement of the ECP, an important meeting was held on Wednesday under the chairmanship of Chief Election Commissioner Sikandar Sultan Raja.
In the meeting, the commission considered the requests given by various candidates and the public and reviewed the damage due to the recent rains and the current weather conditions.
Also read: ECP reserves verdict in Sindh LG polls case
It was informed in the meeting that the election of NA-245 was also requested to be held after Ashura.
Before considering these requests, reports were also sought from the election commissioner of Sindh and the Meteorological Department. The Meteorological Department predicted rains on the above-mentioned days.
Apart from this, the election commissioner of Sindh said in his report that due to several issues such as the damage caused by rain, the date of polling should be postponed, and suitable dates should be announced after Muharram.
Keeping in view all the above-mentioned facts, the electoral body decided to postpone the elections for the convenience of voters and candidates and for the improvement of administrative affairs so that more voters can exercise their right to vote.
COMMENTS
Comments are moderated and generally will be posted if they are on-topic and not abusive.
For more information, please see our Comments FAQ