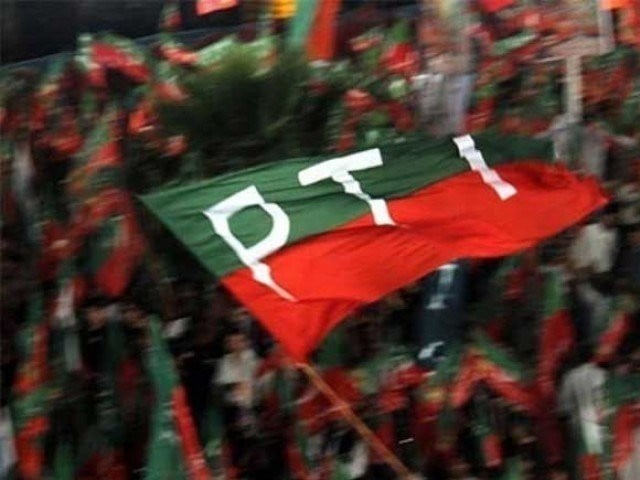 ---
ISLAMABAD:
The stars are now aligned for the PTI but it doesn't seem to be in hurry as a day after securing a resounding victory in Punjab by-polls, an emboldened PTI chief Imran Khan adopted an unusual tone in his speech on Monday evening.
Against the expectations of those listening with strained ears, Imran avoided broaching the subject of the establishment role in politics – a recurrent feature of his post-ouster speeches – and moreover, he also didn't press Prime Minister Shehbaz Sharif to resign and announce a date for the next general elections.
This apparent studious silence on the two most combative points has not been the music of the rhetoric he has played up since his ouster.
Similarly, Imran's speech was also more audible for its lack of typical force he applies in his oratory.
Meanwhile, the PTI also held its core committee meeting and decided to form a government in Punjab and throw its weight behind PML-Q's Chaudhry Pervaiz Elahi for the province's top slot.
Some voices within the PTI reckon that the coalition government's "unpopular decisions" have severely dented the popularity of the ruling alliance in just three months and PTI should let the PML-N-led government continue taking some more tough decisions as these 'tough decisions' would ultimately strengthen PTI's position among masses.
They are of the view that the economic situation was also not favourable at the moment and PTI should let the coalition government continue in the Centre, believing that this would add to their political capital, which saw a major decline just a few months ago.
Read Imran unfit to hold public office: PM Shehbaz
Ambitiously, they said, this might pave the way for a two-third majority for PTI in the next general elections if held in the next three-to-six months after the coalition government burns its political capital a little more in an attempt to put the economy back on track. Currently, they say that PTI is in a commanding position and should take things forward at its own pace and choice.
For PTI, one way of forcing elections is to dissolve Punjab and K-P assemblies but that decision has been delayed for the time being as PTI wishes to use this card after seeing what the coalition government does and once all other options are exhausted.
PTI leaders believe that the government in two provinces has strengthened its position to the extent that it now foresees a coalition coming towards it offering dialogue for fresh elections as it can't take the risk of dissolving the National Assembly when PTI would be ruling Punjab and K-P.
Even Interior Minister Rana Sanaullah doubts that PTI is serious about immediately holding new general elections at the moment as he questioned why didn't Imran dissolve Punjab and Khyber Pakhtunkhwa assemblies when he had announced to dissolve the National Assembly back in April.
In a press conference, the interior minister said that Imran being the premier had dissolved the National Assembly due to the fear of the no-confidence motion, saying if he seriously wanted fresh elections he would have dissolved Punjab and KP assemblies when he was in power.
Contrarily, PTI believes that this leverage would be used to make its demands, including changing the CEC, accepted by the ruling alliance even if it takes a month or so – an indication that the triumph in the Punjab by-polls has changed the political equation while simultaneously pushing PTI from its continuous demand of immediately holding fresh elections in the country; at least for now.
COMMENTS
Comments are moderated and generally will be posted if they are on-topic and not abusive.
For more information, please see our Comments FAQ